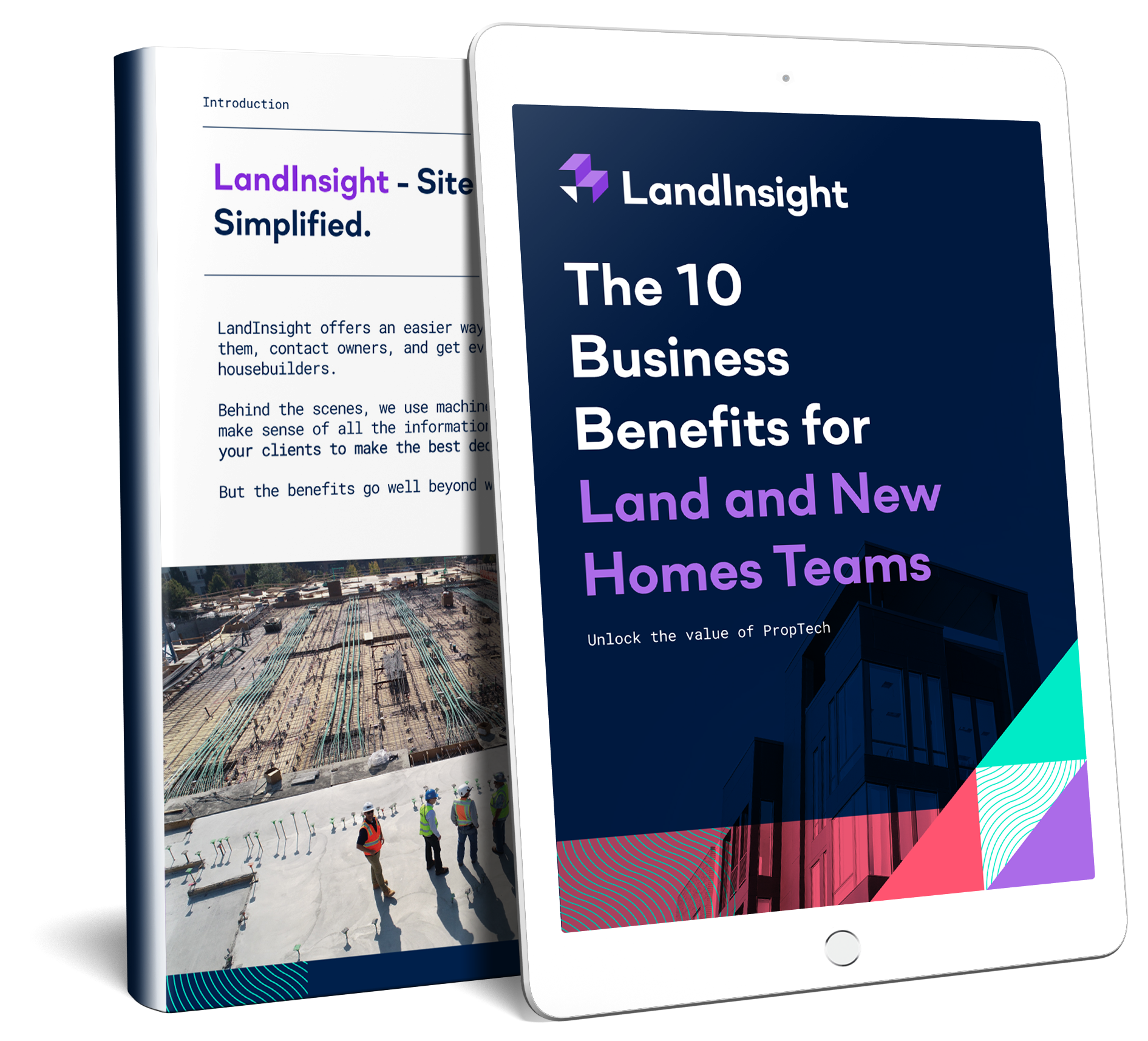 Land and new homes teams make a lot of sense for estate agents, especially when it comes to growing revenue in new ways.
Of course, the real money in land and new homes comes from sourcing land. It's not the land deal itself, but the fact that you can then negotiate first refusal to sell the properties built on it.
That can mean a huge payday in your future.
But sourcing good sites has often been the most tricky part of the land and new homes process.
In this eBook, you'll learn:
How to find the best off-market opportunities to boost your revenue
How to unlock crucial insights into the industry
How to save time and money to give you a competitive advantage


Download this free eBook to learn how to source sites easier, using LandInsight.
Download now
Enter your details below to get the free resource