Why is property development finance tricky?
Getting the right data to create appraisals trusted by lenders is hard.
You'll spend hours tracking down the data you need to back up your appraisals. Without it, getting funded at competitive rates is almost impossible.
As if that isn't enough, you'll also need to know the market. Not all lenders fund all projects and without this knowledge, you'll lose out on securing good rates.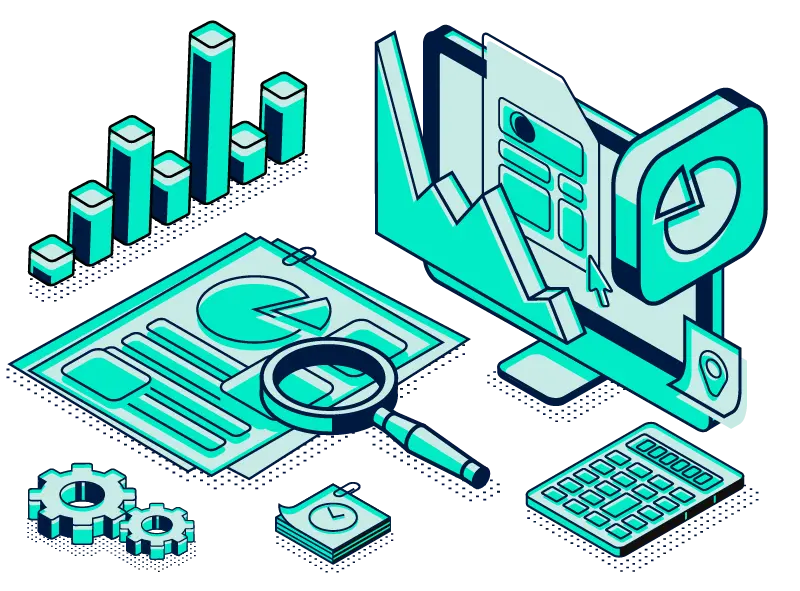 If you need funding for your development, LandFund will help to arrange it for you. It's that simple.

We're powered by tech. Our robust Appraisal Tool lets you easily create professional appraisals, fast. You can:
Appraise your site in minutes using our proven template, or custom build your own
Leverage exclusive data found in LandInsight
Immediately conduct sensitivity analysis
Instantly get an automatic Cash Flow for your projects
Generate detailed, lender-ready reports that set you apart from the competition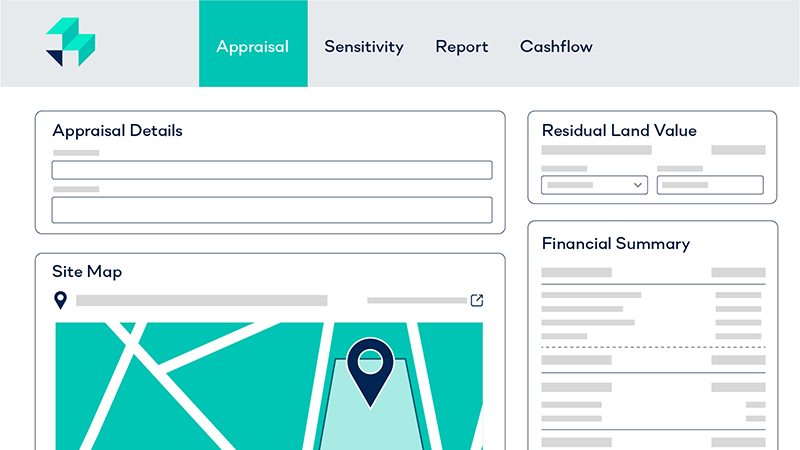 We believe in data, and you should too.
Instantly find the necessary planning and ownership data to back up your numbers and enrich your proposal. Lenders will have their questions answered, and your time will be saved. What does this all mean? Your appraisals will contain a full analysis, backed by leading data.
Tech is great, but so are humans. So, we've combined the two to give you the best of both.
We'll take your data backed appraisal and find you the best lending option for what you need.
We're experts, and we're not too shy to admit it.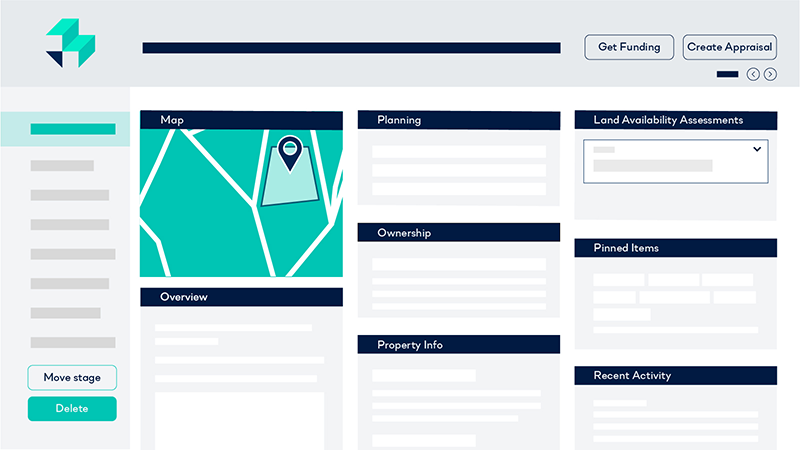 LandFund works with over 200* lenders who can offer:
Senior Debt
100% Equity
Mezzanine
Bridging loan
Request a demo
Secure funding with LandFund and get Unlimited LandInsight access, for free.
Empowering our customers is important to us. So, when you use LandFund to secure funding for your development, we'll invest in you.
You'll get:
A free Unlimited LandInsight licence
Full and free access to the Appraisal Tool
Membership of LandTech Community
An invitation to join Real Developer
We can secure competitive rate funding for:
Any size of organisation
Residential developers
Commercial developers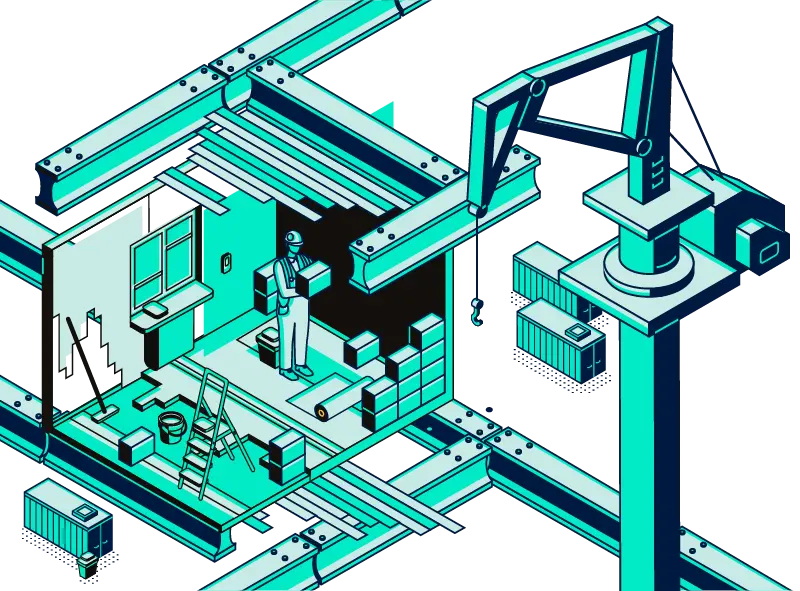 Source sites and find data with LandInsight then build appraisals and get funded with LandFund. Easy.
We like easy, and you will too. Use LandInsight to find your site and identify key ownership and planning data. Then, instantly pull all the data you need into LandFund where you can build your appraisal and get your development funded.
To sum it up, you won't have to worry about missing opportunities. We'll make sure you're set up for long term success.
Learn about LandInsight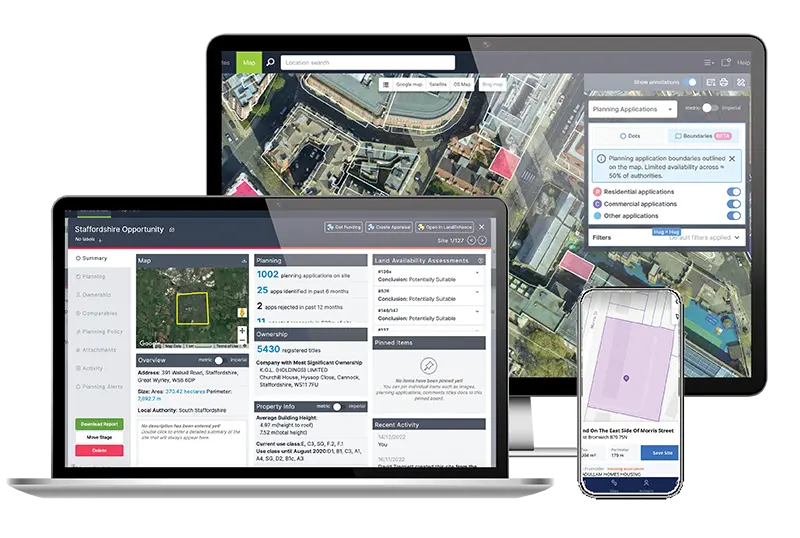 Welcome to the LandTech Ecosystem
As well as helping developers find better, off-market development opportunities, the LandTech ecosystem can also help to get your projects funded, as well as providing significant competitive advantage through leading industry insight.
Find & Assess Land
Source sites faster. Source better sites. Secure better margins. Find sites that others can't. Manage and track sites across teams. And achieve it all while staying ahead of the competition.
Manage Mobile Teams
Our mobile app for Apple and Android devices, and the perfect companion for logging and managing prospective sites when you're out and about. It's not just a scaled-down version of LandInsight but is tailor-made for property professionals on the go.
Learn about LandInsight
Get Projects Funded
Spend less time finding the right lender, increase your chances of higher profits and react faster than your competitors. LandFund is our all-new consultancy service designed to make funding any size project simpler.
Create Appraisals
Quickly and easily find out whether sites are financially viable. Create detailed, yet simple to understand appraisal documents using data sent directly from LandInsight.
Learn about LandFund
Share Listings
Access regional data and heatmaps, network with peers, influence the LandTech development roadmap, gain CPD accreditation through our training tools, access thought leadership content and register for our events - all from within a single platform.
Grow Your Network
Advertise and collaborate on active opportunities within a closed network of trusted professionals and secure a new project without leaving the platform.
Learn about Community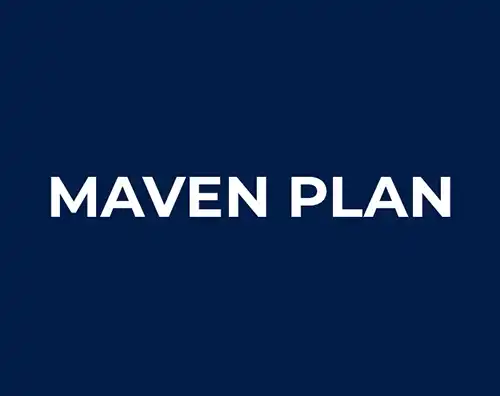 Beverley Tourle
Director at Maven Plan
In addition to getting excellent brokerage advice and competitive loans secured, we were also got a free LandInsight license once we completed the development loan. The value of LandInsight license, (which I strongly recommend as a site finding tool), offset a significant part of the already competitive brokerage fees.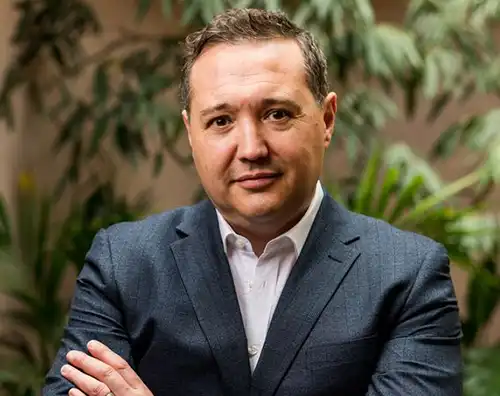 Ryan Pepperdine
Director at REBE Homes
LandFund ensures that our all appraisals are reviewed quickly and easily by the REBE Homes team and gives us the ability to model costs, cashflow and exit options ahead of our offers. The team at LandTech have been really helpful and very professional so happy to recommend this to other Property Developers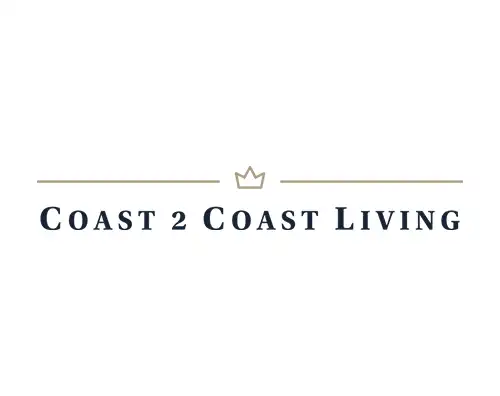 Anna Koivu
Director at Coast 2 Coast
LandFund was new to us and it has proved to be exceptional. They managed to arrange funding for us in less than two weeks. They are extremely professional, knowledgeable and friendly. They take the time to understand exactly what one needs and then executes staying in daily contact and making sure funds come through when required.
See how LandFund can help you get the funding you need, fast.
Click the button to book a demo with us
Request a demo