Too many projects, not enough tracking.
Keeping track becomes more challenging as the pipeline of projects continues to grow.
If you're juggling multiple development opportunities simultaneously, each at different stages and with unique variables, it can be challenging to visualize their status in a quick and clear manner.

For instance, if you have around 10-15 potential opportunities in progress, tracking them can become a minefield, particularly when you need to respond promptly to changes and update your stakeholders on progress.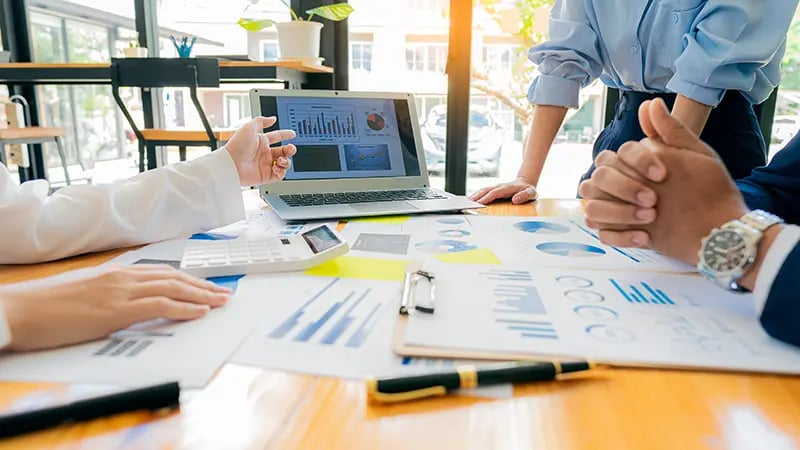 Conventional systems don't simplify things.
While spreadsheets can provide basic assistance, they require significant manual effort and maintenance, and have limited data capabilities.

Spending excessive time on administrative tasks and spreadsheet updates can divert your focus from crucial profit-generating activities, such as identifying and evaluating potential sites.
Say goodbye to fragmented collaboration
A fresh approach to managing your opportunities
Our site pipeline tool makes opportunity management a breeze! It's seamlessly integrated within the LandInsight environment where you search and evaluate sites. Plus, it's incredibly user-friendly.
Project progression and tracking made easy.
Simply select a land parcel that catches your eye, click save, and watch as it's automatically added to your site pipeline. From there, you can easily move the opportunity through each stage of the pipeline as you make progress.


By clicking on the saved opportunity, you'll get access to essential information, such as the parcel's map location, ownership summary, comparables, planning details, property information, and power information. You can also add attachments and extra data to the opportunity as needed.
Discover how LandInsight's site pipeline tool has simplified our customers' workflows.
Living Smart has increased its efficiency by fivefold by streamlining its workflow. Now, Ben and Tom can save sites of interest in their shared Sites Pipeline, access property data, such as ownership and site plans, and track the sites' progress through various development stages.

"LandInsight is the perfect solution for us. We wouldn't have got to this stage without it"

Ben Thorns
Co-Founder