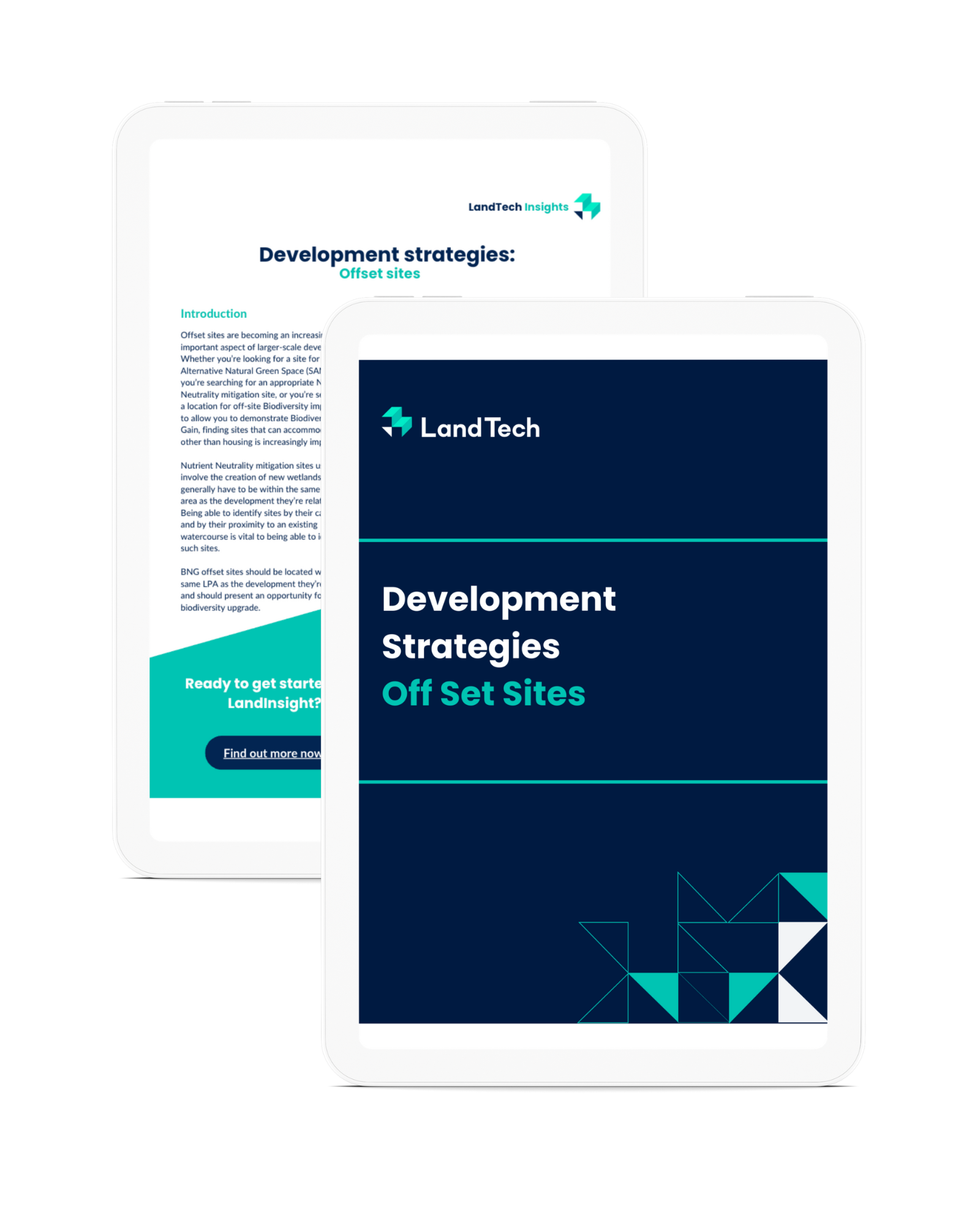 As a result of new and upcoming Government policy, off-set sites are increasingly in demand for developers looking to mitigate their negative environmental output.
Whether you're on the hunt for Suitable Alternative Natural Green Spaces (SANGS), Nutrient Neutrality mitigation sites, or areas for off-site Biodiversity enhancements, our quick one-pager is here to help you navigate this crucial aspect of modern development, and show you a step-by-step approach of how to identify sites suitable for off-setting.
Stay ahead in the ever-evolving world of development by understanding the importance of offset sites and how to find them in LandInsight – your path to successful and sustainable projects starts here.
Click below to download the one-pager.
Download now
Enter your details below to get the free resource