We've made the planning application layer even better for you.
Want to learn more about the changes? Read on.
Thank you to all of you who have been providing us with feedback. It's vital to us being able to continuously improve our product.
What did you tell us about planning applications? Here's some highlights: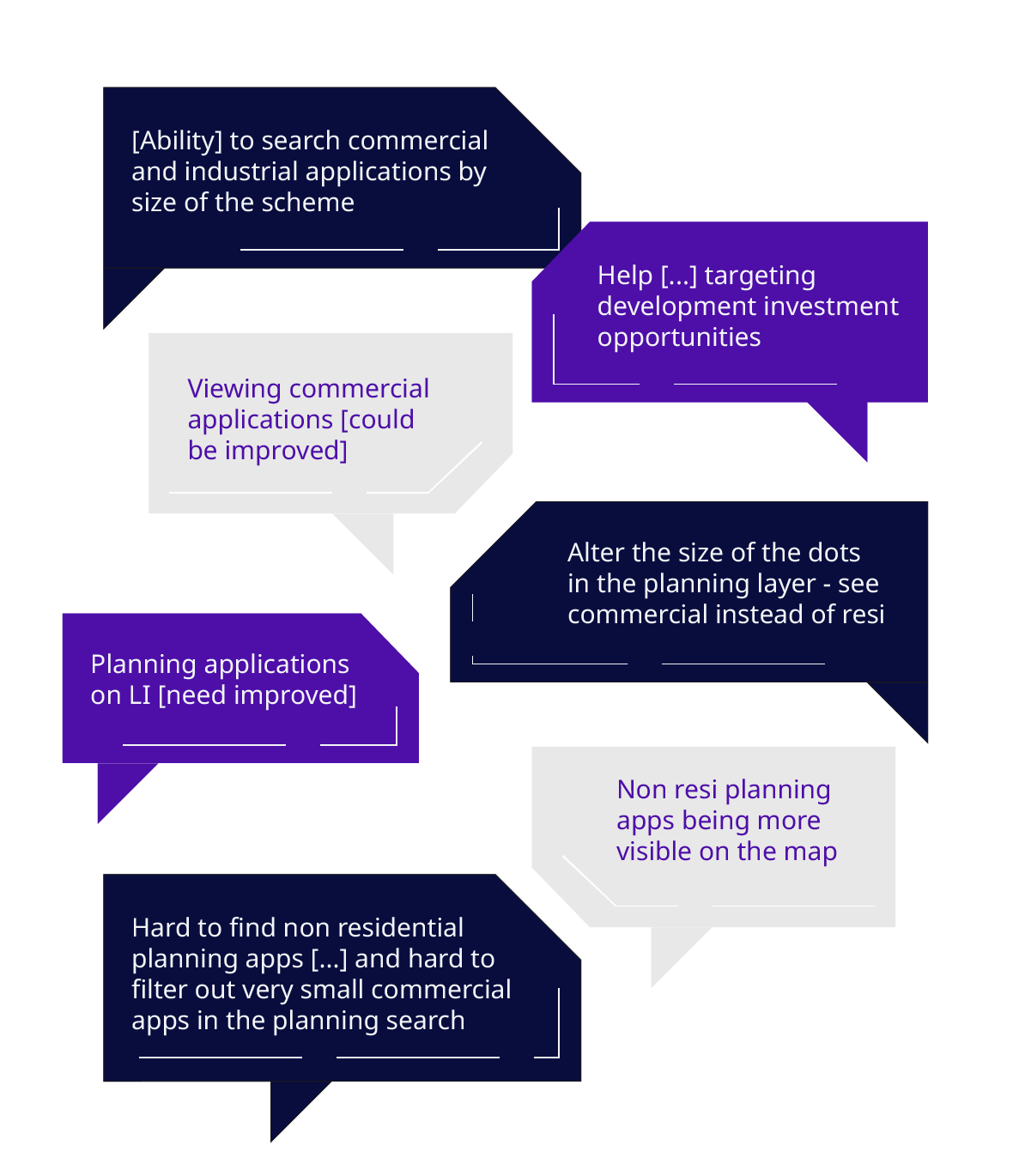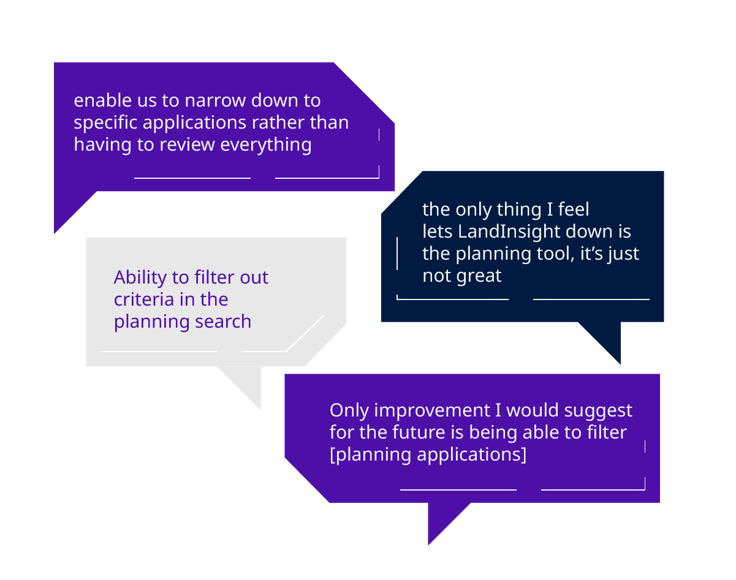 We took all this feedback, and then got to work on some improvements for you.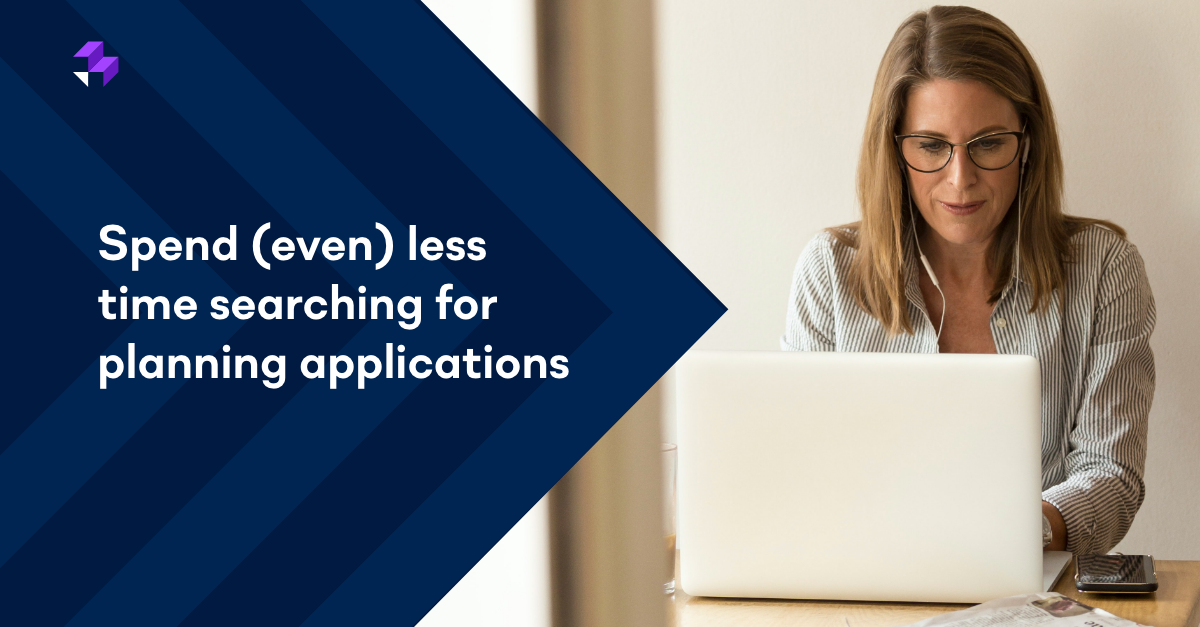 Improved visualisation
We have updated the map visualisation so it's now much cleaner and clearer for you. You can now decide what applications you want to see on the map, based upon the sector these applications relate to.
You can now filter planning applications on the map by:
Residential
Commercial
Other
You'll also see mixed use applications. These are made up of an element of both residential and commercial, so they'll switch on and off with each of these toggles.
With this change, we continue to show all applications on the map, a huge benefit to those of you who want a complete picture of applications within a given area.
More control over what you see on the map
The right hand panel now gives you even more granular control over what you see. You can now filter planning applications by the age of the application, the number of homes, and the type of application
Age of applications will allow you to filter for a specific time period. Want to go back further than 5 years, and see applications up to 10 years old? Adjust the filter and we'll show all of these on the map for you.
Number of homes will allow you to filter based on the size of the development. Given behind the scenes improvements, this calculation should now be more accurate than ever before.
Here's another winner. Don't want to see applications on the map that relate to trees? Easy! You can now switch off applications that relate to Tree Preservation Orders.
Want to know more? We've made a short video explaining the changes.
What's next?
These changes are core to a series of future market leading improvements we want to make for you. Think appeals, boundaries, and so much more.
If you're reading this as a LandInsight user, thank you and you're welcome. Interested to hear more about our plans? You can check out the LandTech Community Roadmap and vote for the ideas you want to see the most.
If you're reading this not as a LandInsight user, this is just a fraction of what you're missing out on.
Click the link below to find out how we can help you, and how we've helped others in your industry.