There were a few updates in planning this October. In case you missed it, here's your monthly planning news roundup.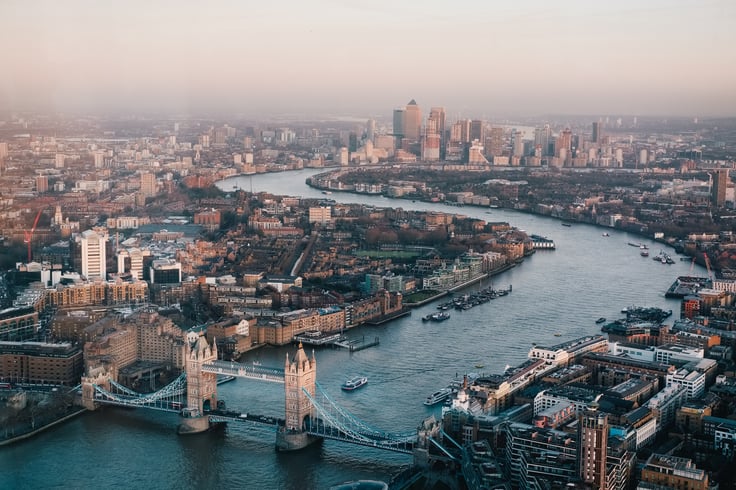 Mayor Sadiq Khan appoints Lord Kerslake to review London's housing development
With his 2019/20 affordable homes programme, Mayor of London Sadiq Khan, had started the construction of more than 17,000 low-cost homes. And he wants to take this a step further.
He's appointed Lord Kerslake to lead a review into London's housing with the aim to improve housing delivery and build more affordable homes.
Lord Kerslake is a crossbench peer, and has been a head of the civil service, leading the Department for Communities and Local Government, the predecessor to the Ministry of Housing, Communities & Local Government.
By examining housing delivery across the Greater London Authority Group, proposing a "City Hall developer", and drawing on his expertise as the first chief executive of the Homes and Communities Agency, this review promises to help London meet its affordable housing needs.
Planning Inspectorate allows appeal for crematorium in Surrey green belt
Another Green Belt story (they're becoming a running topic!)
The planning inspectorate has allowed a crematorium to be developed in Surrey's Green Belt.
Tandridge council initially refused the application for a crematorium with "ceremony hall, memorial areas, garden of remembrance and associated parking and infrastructure." It denied it on the grounds that it had found no special circumstances to outweigh the harm to the green belt.
However, on appeal, the Planning Inspector found that while the proposal would provide moderate harm to the green belt, on balance the "low-profile crematorium" would meet "an essential community need which in this area is currently not being fully met".
This is another sign that there is a shift in attitudes towards the Green Belt in the Planning Inspectorate.
We pulled a bit of housing, planning, and demographic data on Tandridge:
We did a deep dive on the data around the Green Belt, and after presenting our controversial findings at the Housing 2021 conference, our very own Matt Cawley and Callum Healy recorded a webinar on it.
Our conclusion may surprise you.
You can watch a replay of it here.
Check out our deep dive on-demand webinar on the Housing Crisis and the Green-Belt here
Planning application submissions dip for the first time this pandemic
According to the Planning Portal, planning submissions in September 2021 were 1% lower than submissions in September last year. Applications for home improvements were also down.
This is the first time these two events have happened since lockdown began in spring 2020.
While this might be the beginning of a slowdown, it might just be construction going back to normal levels. Lockdown saw a surge in applications, and has been a headache for already squeezed Local Planning Authorities, and made it hard for homeowners to find builders.
We'll have to wait to see what happens.
Want to stay up to date with our research and insights?
Sign up for our content newsletter to be kept in the loop.