On 25th September, the Government's consultation on Permitted Development Rights drew to a close. This consultation contains proposed changes to the Town and Country Planning (General Permitted Development) (England) Order 2015, as amended. It covers the following areas:
Changes to certain permitted development rights that allow for the change of use to dwellinghouses
Changes to certain permitted development rights that allow agricultural diversification and development on agricultural units
Changes to certain permitted development rights that allow for non-domestic extensions and the erection of new industrial and warehouse buildings
Changes to the permitted development right that allows for the temporary use of land to allow markets to operate for more days
Changes to the existing permitted development right that allows for the erection, extension or alteration of schools, colleges, universities, hospitals, and closed prisons to also apply to open prisons
The application of local design codes to certain permitted development rights
This consultation also contains a call for evidence led by the Department for Environment, Food and Rural Affairs seeking views on nature-based solutions, farm efficiency projects, and diversification.
Over the last four years, we have interacted with a community of some 14,000 active users, many of whom are, or are supporting, SME developers. SME developers provide the necessary diversity and vitality to the UK's property development sector, yet they are currently being squeezed on all sides by increasing overheads and process delays.
Because of this squeeze, this consultation on Permitted Development Rights is welcome in its aim to allow more houses to be built in more places, without full planning permission.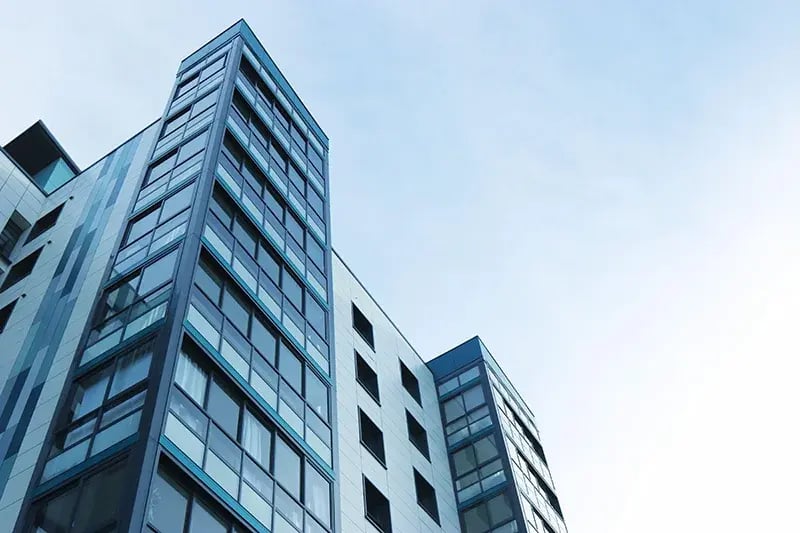 As we have shown in our regional reports, some LPAs are regularly failing to deliver planning applications within the statutory periods, with the use of 'Extensions of Time' being regularly used to disguise these delays in official figures. As a result of this, provided that the right checks and balances are in place, the wider the ability of PDR to divert applications away from the need for full planning permission, the better.
The consultation is very long and quite technical and the feedback that we've received from our customers is that finding resources to properly engage - and respond to - government consultations is challenging. Particularly given the scope and tempo of consultations over the last few years.
For this reason, LandTech has been active in engaging with our large community of customers to educate them about the scope and impact of these proposals. We held a series of educational webinars and roundtable discussions during the consultation process and, following this, we have collated and summarised the feedback we received on the proposals. Our aim is to help the development industry, and the SME sector specifically, have a louder voice at the table with the government.
In general the feedback that we received, and which formed the basis of our submission, was that this consultation would result in necessary changes to the General Permitted Development Order to allow more existing buildings to be repurposed or extended to support housing and rural economies.
Our submission suggested some minor changes to the proposals, including a suggestion to increase the maximum size of rural dwellings delivered through Class Q.
To take a look at everything we covered in our submission, click below to download a copy.