LandInsight has significantly lowered the mileage required for you to source new sites. What used to take hundreds of miles of driving from place to place, can now be done from the comfort of your desk.
However, there will still be times when you physically need to visit sites. Or you may stumble across a hidden gem when you least expect it.
And when this happens, well, we have an app for that.

Introducing LandInsight GO
LandInsight GO is a mobile app for Apple and Android devices, and the perfect companion for logging and managing prospective sites when you're out and about.
It's not just a scaled-down version of LandInsight but is tailor-made for property professionals on the go.
Plus, it's just had a shiny new redesign – making it even easier to use.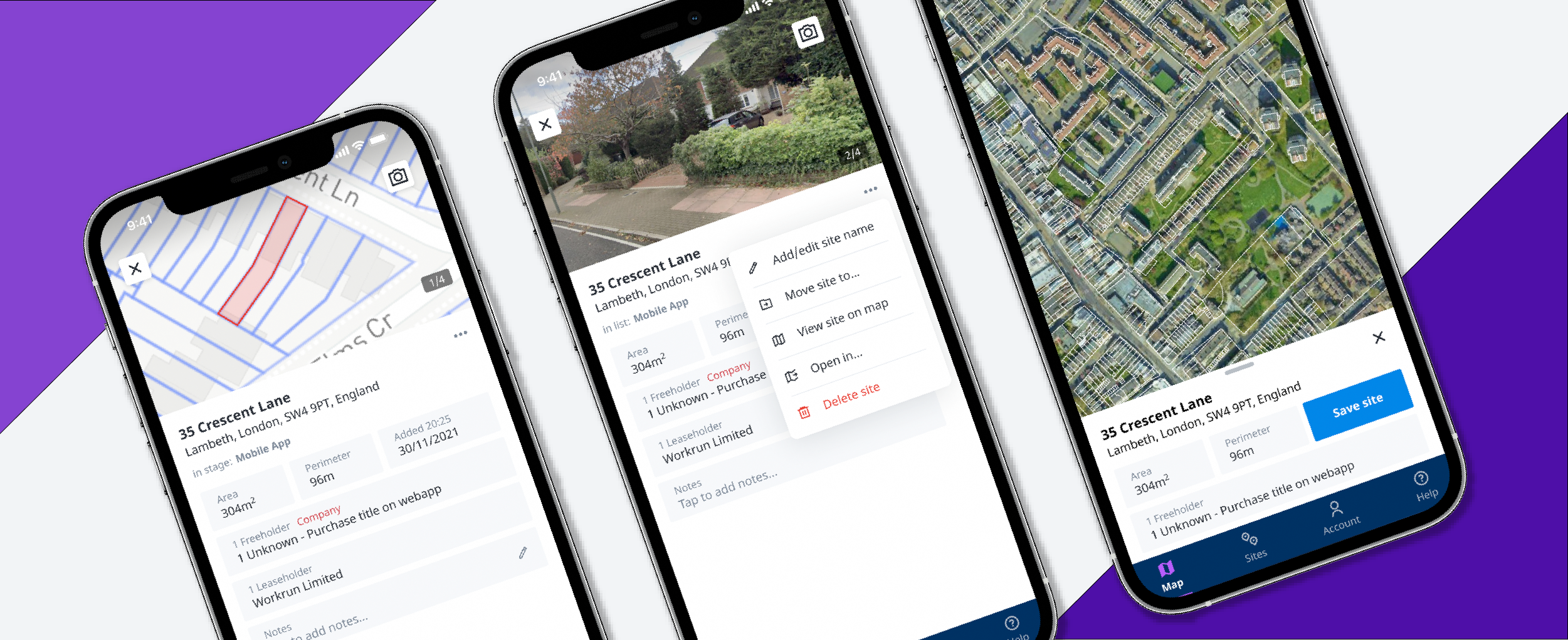 With LandInsight GO, you can:
Save the details of potential development sites in an instant
Check ownership and essential site information wherever you are
Seamlessly share sites and insights with your team
Add content to an existing site card, such as photos and comments
Move a site from one defined pipeline stage to another
Already a LandInsight user? Download LandInsight GO today and see how it can boost your productivity when on the road.
How to find sites with just your smartphone
Whether you're meeting clients, visiting sites, or consulting planners – there will always be times when you need to step away from your desk.
After all, the average property professional spends over half their working life out of the office.
But even when you're out and about, your instinct for spotting potential development sites doesn't stop.
Sadly, lots of development opportunities are missed because they're just not logged. And you don't want to throw profit down the drain because you don't have the tools to save the site then and there.
LandInsight GO solves these problems. You can save comprehensive site details with just a couple of taps.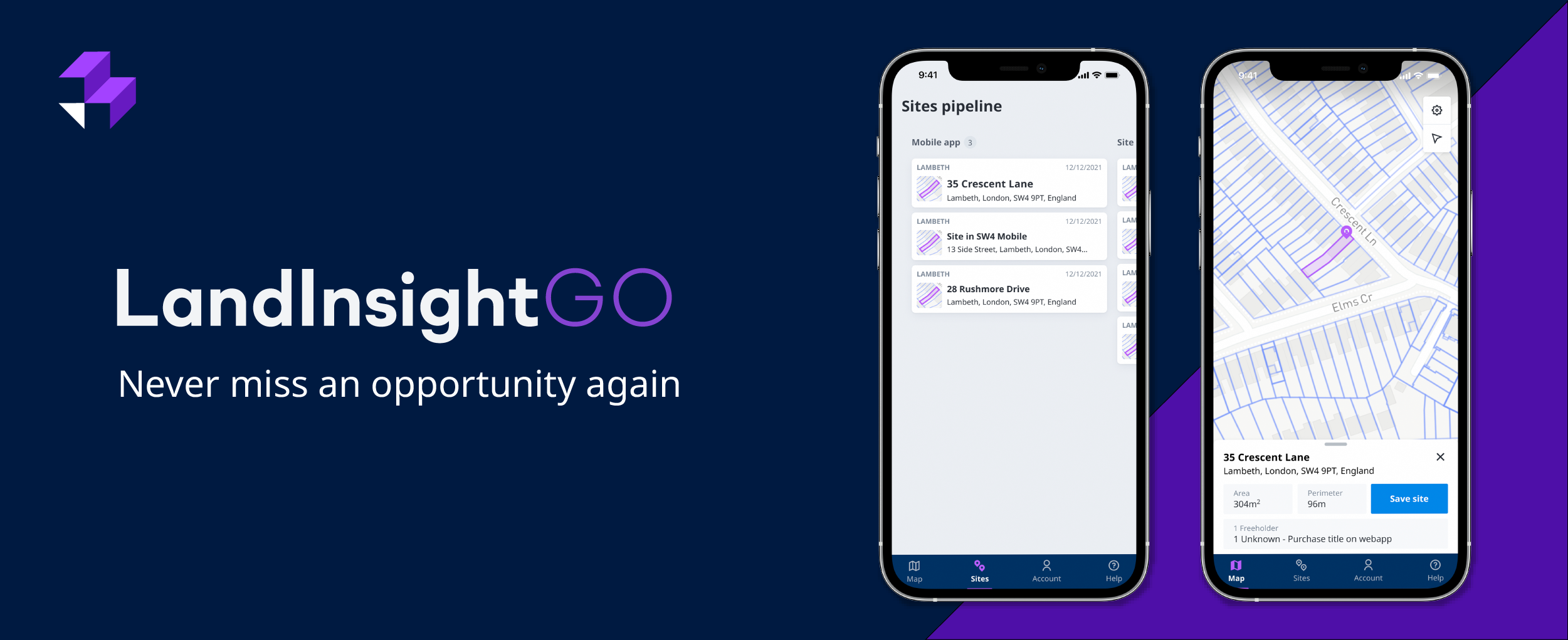 When you launch the app, it automatically locates your position and asks you to confirm the site you wish to save.
The sites are delineated with the official Land Registry site boundaries, so within an instant, you can gauge whether the site is worthwhile. You can also preview ownership information and official parcel areas to help you make a snap assessment of whether you want to save the site for later review.
Simply tap, "Save Site", add comments and photos if you want to, and that's it! It's that easy.
You can view and manage all this data in LandInsight GO or seamlessly sync with the desktop web app. So when you're back in the office all your sites are well organised and waiting for you.
You can then use all of LandInsight's powerful desktop tools to assess your saved sites further. In a matter of seconds, you can find site owners, comparables data, or check for planning constraints.
Don't have LandInsight? Sign up for a demo here!
Find out more
LandInsight GO is available on the App Store and Play Store. Anyone with a LandInsight account can use it for free.
Whether you're new to the LandInsight platform, or an existing customer, you can watch our on-demand webinar to learn how LandInsight GO can help supercharge your site sourcing.
The webinar covers how to:
Make the most of your time out of the office
Save and manage opps on the go
Use LandInsight and LandInsight GO efficiently together
Register to watch the on-demand version: