LandTech are pleased to announce our new partnership with Real Developer's SME accreditation program.

Launched in 2019 by TrustedLand, Real Developer's accreditation program delivers professional industry standards for property developers. Accredited developers benefit from a reputation rating, with their brand and business credential measured against a standard aligned to high quality performance and respectability of service. With trust being a differentiator in the market agents and vendors benefit from knowing that developers who meet the standard are independently verified and are the right partners to work with.

To date, while only active in the south of England, Real Developer's accreditation program has verified 10,646 homes and collectively secured (or in planning) 238 sites. 48 accredited developers have successfully met the stringent Real Developer standards, qualifying for use of the prestigious accreditation icons on all marketing material, offer letters and funding portfolios. LandTech intends to scale this across our 2,000 strong developer client base nationwide and work with our industry partners to bring awareness of the benefits of the accreditation.

Founded by Alex Harrington-Griffin, Alex joins LandTech as a Strategic Advisor for Real Developer, spearheading the accreditation and partnership program.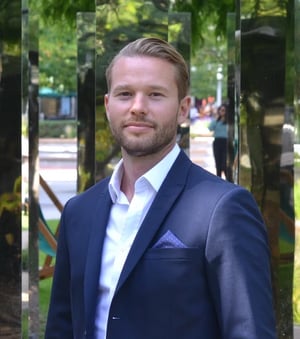 "The opportunity to work with LandTech - the UK's leading PropTech and land data provider to expand Real Developer's accreditation program is a genuinely exciting opportunity offering great synergies."

- AHG, Strategic Advisor, Real Developer
Whilst Real Developer will stay independent, the LandTech team, tech and data will be leveraged to help boost discussion on things like the Real Developer Podcast and inform trends in the Quarterly Land Requirements Index, bringing new partners to support accredited firms.

The 2023 programme is scheduled to relaunch in Q1 2023. Register your interest to become an accredited Real Developer here