On 31st March, the government announced a long-expected change – that certain unused commercial buildings (specifically use class E – such as offices, shops, financial & professional services, restaurants and cafes) could soon be converted into resi.
(If you want to know more about the change, we wrote about it here.)
This is a big change, so we wondered how it had impacted the developer interest in these sites.
The answer surprised us.
In fact, it made for such interesting reading that it was picked up by a whole load of press publications, including The Independent, Yahoo Finance UK, and Property Week.
So we wanted to share the full story here, as well as give you an exclusive update on what's happened since.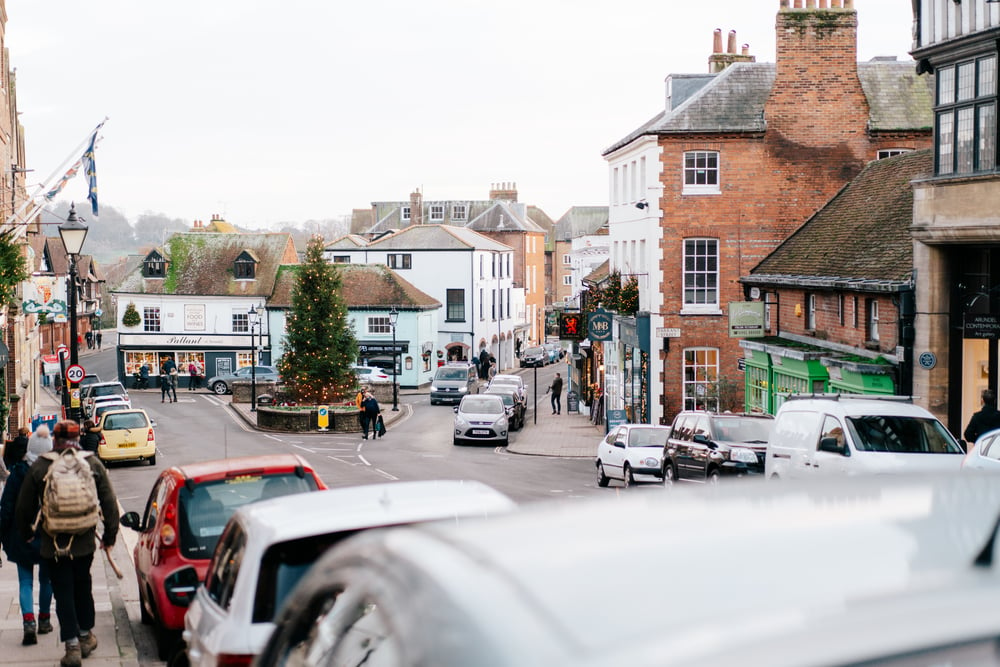 What developers were searching for in April
As the change was announced on the last day of March, it was fairly easy to compare the month-on-month impact the announcement had.
And even though the change doesn't come into effect until 1st August 2021, that impact was immediate.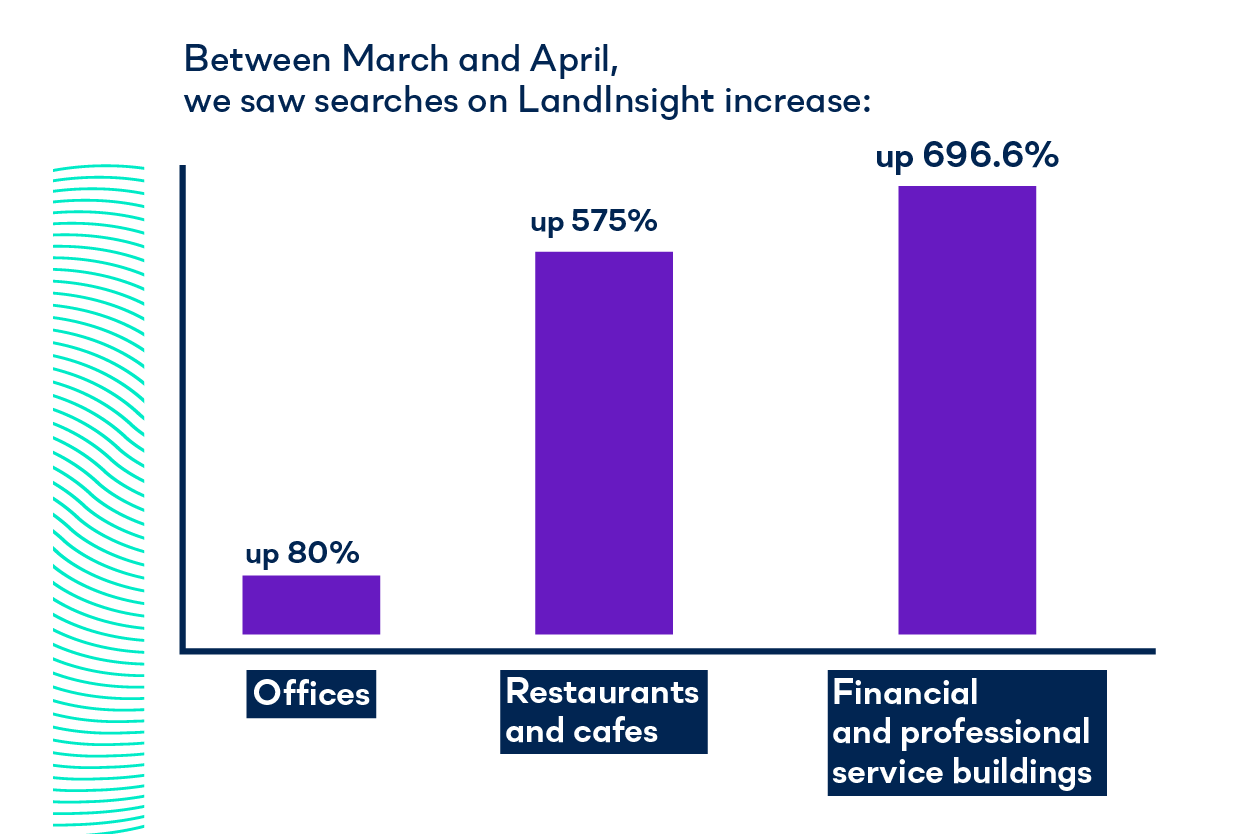 Month-on-month between March and April, we saw searches on LandInsight increase:
For Offices – up 80%
For Restaurants and Cafes – up 575%
For Financial and Professional Services buildings – up 696.6%
Our CEO Jonny put it best:
"These changes have unlocked an entirely new opportunity for developers, and they're wasting no time in getting started.


"Not only could this help address the housing shortage in the country, but there's an added benefit from an architectural perspective – many of these buildings will have decent ceiling height, natural light, and often historical facades – with some even being former Victorian or Edwardian houses previously converted the other way.



"While searches for professional and financial service properties have increased dramatically, it is from a low starting point. Still, it's a huge indicator that developers, and the wider industry, are ready to embrace the change."
Impact after the initial surge – an update
Since the story went out, we've run the numbers again to see what's changed.
After the initial demand in April, there was, unsurprisingly, a decline in interest. Searches across all three of the property types we looked at before fell:
Offices: down 26%
Restaurant and cafes: down 81%
Financial and professional: down 53%
But, rather than a complete reversal of the trend, this is more a return to normal – and it's still up on what it was in March before the announcement.
Offices: still up 34%
Restaurant and cafes: still up 26%
Financial and professional: still up an incredible 276%
The numbers are also specifically for searches within LandInsight. They would naturally fall as many of the developers looking for sites in April saved enough options to keep them going (and therefore aren't needing to search anymore).
So there's definitely still demand there.
There's still time to get in on the use-class-E-to-resi action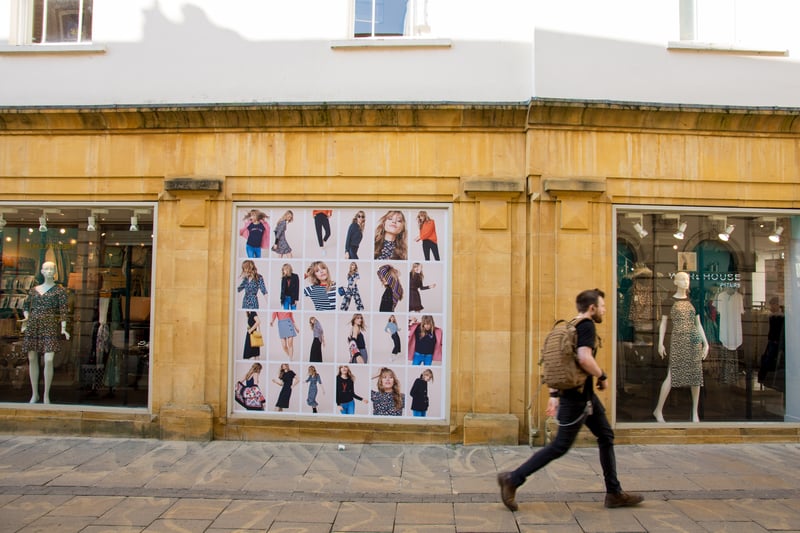 Acting now before the changes come into effect in August will likely help you secure the best sites at the best price.
The more time goes on, the more people who will become aware of the change driving up competition for sites (and prices).
There's still time to get started before the change is fully in effect – but you'll have to be quick about it.
If you're a LandInsight user, it's incredibly simple to find and assess those sites so you can move faster than your competitors.
If you're not a user? Get started today to find the best sites and move fast enough to secure them before you miss out.