The government has finally released some updated EPC data – which means a big upgrade for your LandInsight account.
But what does that actually mean? And, more importantly, what does it mean for you?
Let's take a look.
What is EPC data?
Energy Performance Certificates (EPCs) are documents that show a property's current energy use (and typical energy costs), plus tips on how to cut it down.
Properties are awarded an energy efficiency rating from A (most efficient) to G (least efficient).
They're mostly recognised for having this bit in them: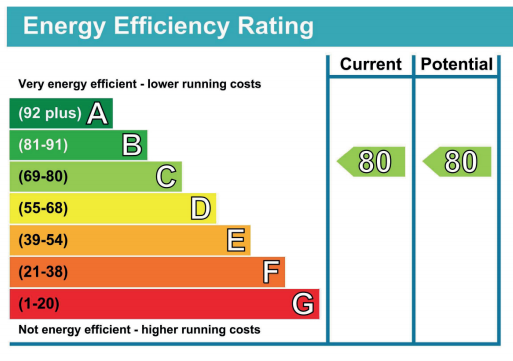 Almost all sites in the UK require an EPC, with some exceptions – which in the government's own words, are:
Places of worship
Temporary buildings that will be used for less than 2 years
Stand-alone buildings with total useful floor space of less than 50 square metres
Industrial sites, workshops and non-residential agricultural buildings that don't use a lot of energy
Some buildings that are due to be demolished
Holiday accommodation that's rented out for less than 4 months a year or is let under a licence to occupy
Listed buildings – you should get advice from your local authority conservation officer if the work would alter the building's character
Residential buildings intended to be used less than 4 months a year
Other than those, every property is required to have an EPC when built, sold or rented.
That makes EPCs a valuable and often-updated record of sites, with data that might not be easily available elsewhere.
And it's public information, meaning that the government allow access to anyone, for free.
At least, they did. Until 1st October 2016.
Why did it stop getting updated?
On 1st October 2016, the government turned off access to new EPC data. But they didn't stop collecting EPCs. Or stop publishing them on the internet in a searchable format...
You could go to their website and search for any certificate. And we could do the same. But we couldn't use that information on LandInsight. Even though it was public.
Not great.
But thankfully they've started sharing the information again, which means we can share it with you again.
As a result, we've added all the data from 1st October 2016 through to 31st May 2019 – the last date they've currently released.
And that's a pretty big deal.
Why EPC data matters
The main reason EPC data is huge for you? It contains the square footage of a property, which makes them a huge part of how we get comps data for your LandInsight account.
We can get sold price data from Land Registry. Then we can estimate the price increase since the property was last sold using the UK House Price Index.
With EPC data giving us the square footage, we can divide that price estimate across the size for a £/sqft estimate. This is incredibly valuable as a simple comparison metric – if you're buying a site and planning to build new properties on it, it gives you a basic valuation of what those properties may be worth.
Or if the value for the property you're looking at is drastically different for others nearby, it may be worth looking into why. It could mean a potential bargain, or it could hold some problems in store for whoever buys it.
Without the EPC data, we were missing an important part of the equation. With it, we've added over a million new comparables (1,071,186 to be precise).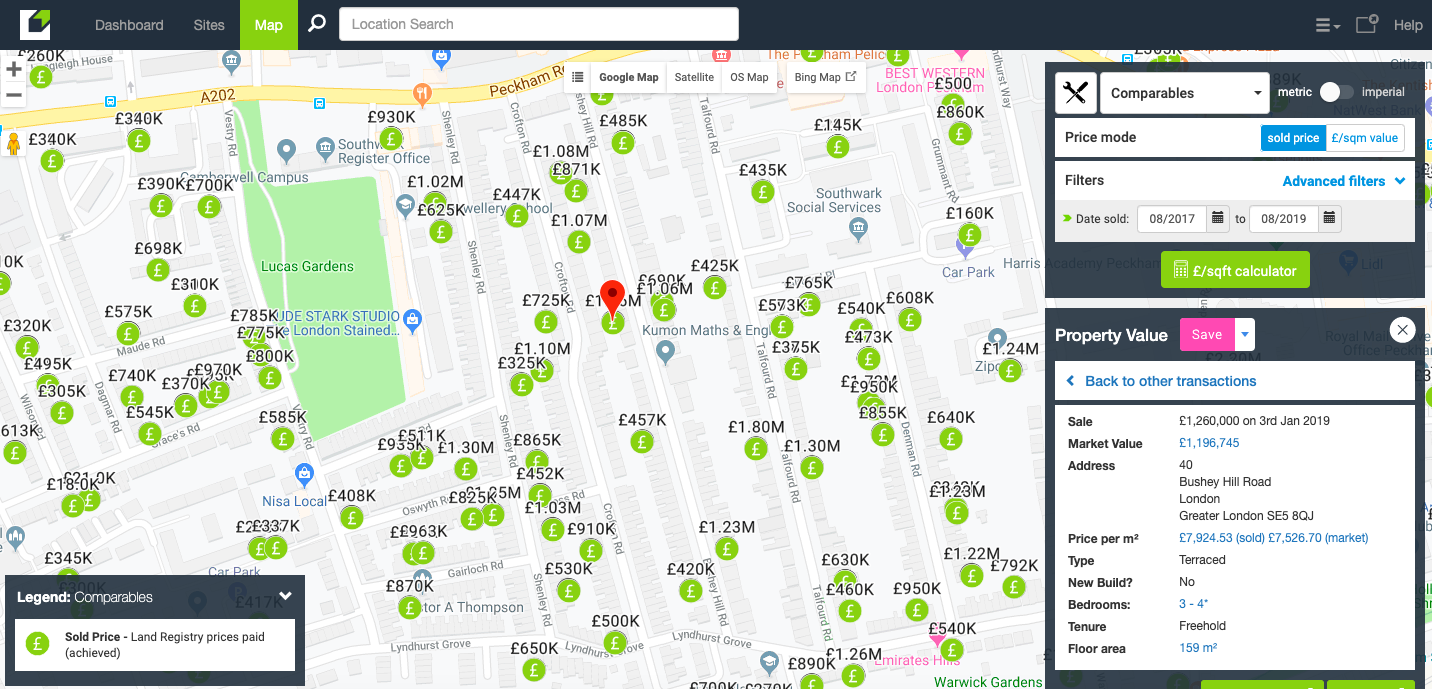 More comps than ever – all at your fingertips
Everything is already updated and loaded into your account. That means whenever you search, you'll be getting those 1million+ results as well, without needing to do anything.
Simply log in to your account, go to the comparables layer, and get valuable insights into what properties could be worth in areas you're interested in.
---
Got any ideas for other data or information you've always wanted to see in LandInsight?

Take a few seconds to fill out this form and let us know, and we'll look into it for you.