As you may have spotted, we've had a bit of a change. New website, new look and feel – that sort of thing.
But there's far more to it than just the visual changes.
This isn't just a revamp – it's an exciting evolution for the whole company.
Here's what that means for us – and for you.
New Name

We're now LandTech.
LandInsight still exists – it's still the same great (award-winning, in fact) site-sourcing platform you know and love.
So if that still exists, why the new name?
Well, we hit a point where we realised that tying our company name to a single product had its downsides. Like, say, if we wanted to release more products.
On which note...
New product

We started LandInsight to help make it simpler for people to find the best off-market sites. But there was always another big area that users asked for even more help with.
Planning.
So we're pleased to officially launch our new planning tool – LandEnhance.
With it, we're bringing the same kind of tech-led innovation to the planning process that LandInsight brought to site sourcing.
Find out more about LandEnhance here.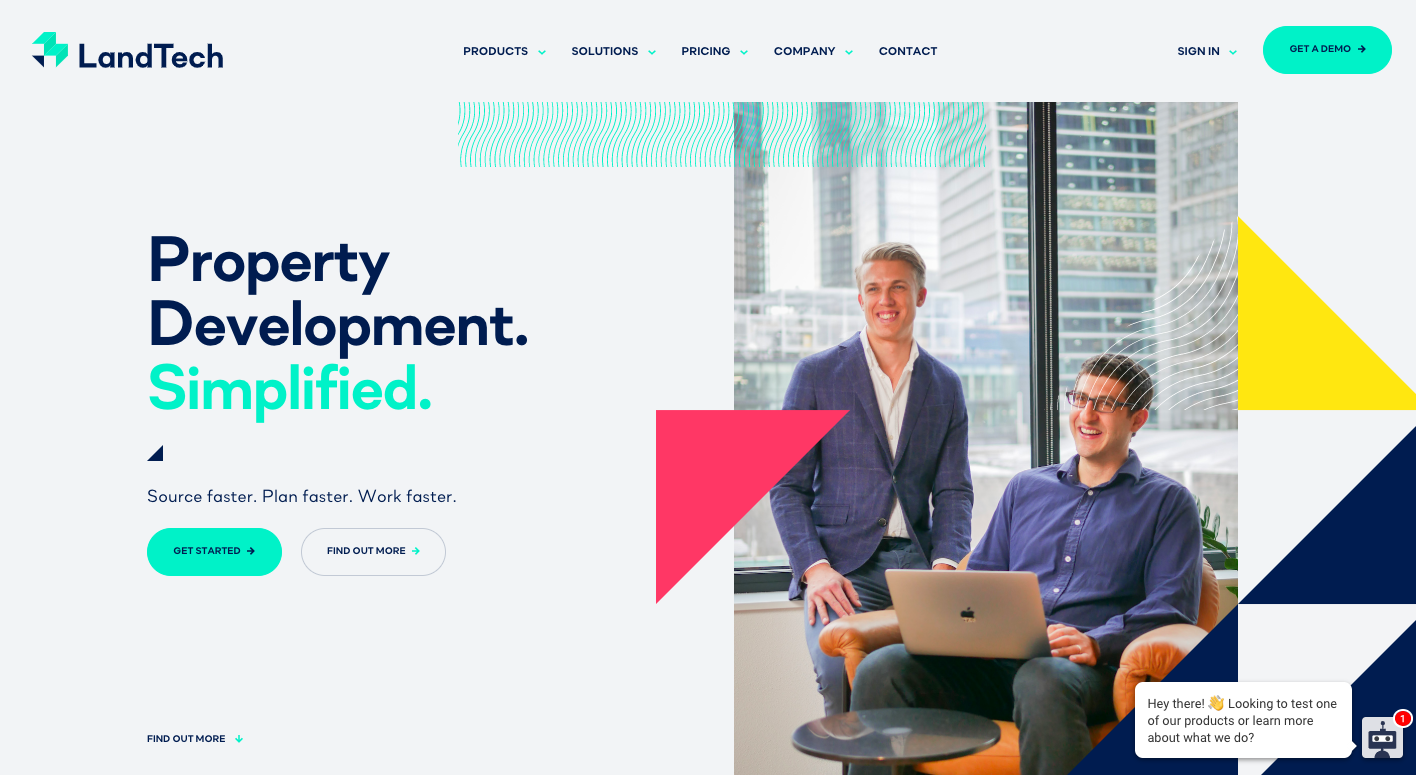 Of course, with those big changes, we needed somewhere to talk about them. About everything we do. About everything we're going to do.
And if something's worth doing, it's worth doing right.
So here it is – our brand new site. Explore. See what you think (and tell us, too).
What all this means for you
This means good things for you.
Nothing is changing with the way your LandInsight account works. Log in, source land, assess its potential, and close the best deals in exactly the same way as before.
But what this does mean for you is that you can expect even more from us.
More new products, more ways of working.
A bigger team, with more people building more. Doing more.
I won't give any more away – I want to save some stuff for our founders' interview with Andrew and Jonny later this week.

But I'm incredibly excited for what's to come.