During lockdown, £82bn in property deals (around 400,000 houses) stalled according to Zoopla.
Some eventually completed. Many fell through.
Knight Frank estimate that half a million sales that were expected to happen this year now won't go ahead.
Covid-19 has had a big impact on the housing market in general, but what about on house prices specifically?
The short answer? No one really knows.
A lot of institutions are making predictions, so I wanted to collect them all into one place.
One point worth making – this went live on 17th June. With everything changing fast, what might have been true when I wrote it might not be true in a few weeks.
Who's right? Only time will tell…

What the high-street banks are saying
Banks were one of the first groups to react to the lockdown.
Worried about the potential impact on house prices, their first action was to cut the number of mortgages on offer by half. In particular, they culled low-deposit rates to stave off the potential of negative equity (and the risk of unrecoverable debts).
As time went on, these deals have started to creep back onto the market, but the mood can definitely be qualified as 'cautious' at best.
Over time, banks released their actual recorded house price changes, though the amounts varied, such as:
Halifax – fall of 0.5% between March and May
Nationwide – fall of 1.7% in May alone, the largest monthly fall for 11 years
So while none agree how bad it is, they all seem to agree it's not great.
What estate agents are saying
Of everyone in the industry, estate agents arguably have the most interest in keeping sentiment high. Optimistic sellers mean more listings. Optimistic buyers mean more sales and higher prices (plus better commissions).
So, of everyone, we might expect a rose-coloured outlook on the future from estate agents. But even they have their doubts.
A survey from the Royal Institution of Chartered Surveyors suggested that 32% of estate agents reported a drop in prices during May – marking the lowest point since 2010.
How much could they fall?
Knight Frank initially estimated a 3% drop, but revised this to 7% as the impact was already worse than they'd feared.
Savills are estimating somewhere between a 5-10% drop.
But one thing all estate agents seem to agree on is that the downturn should be short-lived. All the ingredients for house price growth are still there, so 2021 onwards should see the trends of the past few years continue.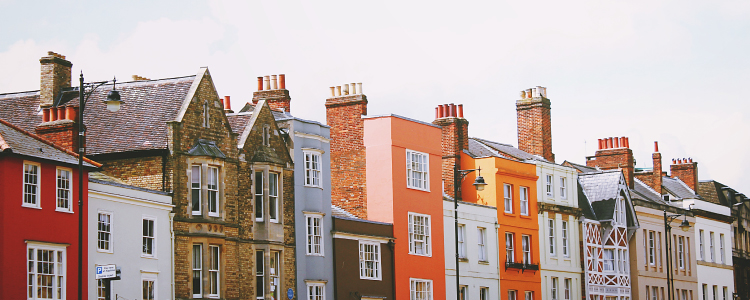 What the independent analysts are saying
Compared with estate agents, independent analysts (perhaps unsurprisingly) have a less optimistic outlook on house prices.
Some might argue it's because these bodies have less on-the-ground experience.
Others might say it's because they have no reason to keep sentiment high.
Centre for Economic Business Research
The Centre for Economic Business Research, an economic consultancy, estimated a nationwide house price drop of 13%.
They did estimate that different regions would be hit in different ways (with Yorkshire and East Anglia seeing the biggest drops, while Scotland and the south east of England will see lower – but still substantial – hits).
Bank of England
The Bank of England got a lot of press coverage with their coronavirus impact assessment, which included (amongst other predictions) that house prices could fall by 16%.
This is about the same drop as the 2008 Financial Crisis, so for more of a comparison between that crisis and the current one, check out our Boom and Bust blog post here.
Deutsche Bank
Deutsche Bank ran a fairly comprehensive analysis. They ran a range of scenarios and their best case was that house prices would fall by around 9% – about the same as the estate agents are predicting.
Their worst-case scenario though? A 23% drop.
If that happens it could be an interesting time for the industry.
Maybe things will be fine?
There are a lot of factors to consider when it comes to house prices, including a fair few reasons they may even continue trending upwards.
The 'Boris bounce'
It might seem a lifetime ago, but in January house prices were growing at the fastest rate since 2017. Pent up demand combined with some certainty around the Government meant people felt comfortable investing in property.
If things were already trending up, there's a chance that things will be fine. Depending on how big an impact the lockdown has on the wider economy, of course...
Demand soared after lockdown
One thing all the predictions mentioned have in common is that they were made during lockdown. Since lockdown ended, we have a whole host of evidence to show that buyers are still out there.
In fact, on the day lockdown ended, Rightmove reported that 5.2m people visited their site or app. They reported their busiest day ever on 27th May – with traffic up 18% on the previous year. And they estimate that house prices are already up 1.9% since March.
Plus a lot of estate agents are having to actually bring people out of furlough faster than expected to just keep up with demand.
Want more of a look at the on-the-ground impact since lockdown eased?
Check out our webinar with property consultant Kevin Ellis – where he shares exactly what he's seeing happen, and how estate agents can make the most of it.
Many sellers don't have to sell
House prices usually crash when a lot of people are forced to sell at the same time. Interest rate rises making mortgage repayments untenable, mass redundancies etc.
At the moment there are no such problems. If a seller thinks house prices are going down, they can simply decide to wait until prices are better.
Lower supply, coupled with that high demand we just saw, would suggest higher prices as would-be buyers compete with each other.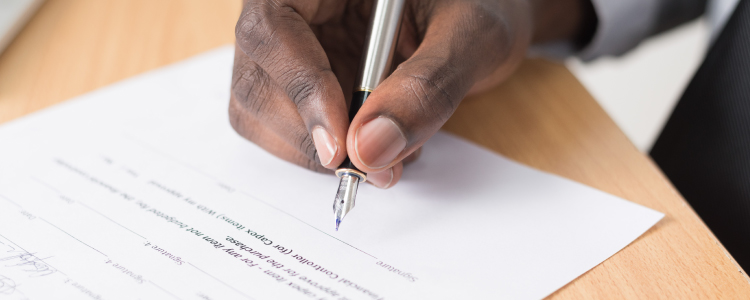 Or maybe the worst is yet to come?
On the one hand, nothing has really changed. But on the other, there are a lot of reasons that might not be the case for long...
A recession is coming
The UK economy shrank 20.4% in April alone.

The Organisation for Economic Cooperation and Development predict that UK GDP will fall by 11.5%, or 14% if there's a second wave.
Experts may argue about the size and shape of the recession – will it compare with the 2008 Financial Crash? The Great Depression? The early 1700s?
But everyone agrees a recession is coming.
Unemployment is rising
The job market doesn't look great. Many big firms have already reported mass redundancies, and more are likely to come.

In fact, the recruitment firm ManpowerGroup have said that the outlook for UK jobs is the worst it's been for almost three decades.
The Bank of England forecast we looked at earlier estimated that UK unemployment will approach around 10% this year.
And official figures show that the number of people claiming work-related benefits is already up to 2.8 million.

Plus things could get even worse soon...
Furlough is ending
The Coronavirus Job Retention scheme has seen the Government pay the salaries of nearly 9m furloughed workers in the UK. But the scheme isn't going to last forever, and is scheduled to end on 31st October.
When this ends, we're likely to see unemployment climb even higher than the record jumps we've already seen.
Mortgage holidays are ending
Mortgage holidays were introduced to help those suffering financial hardship to defer mortgage payments and hopefully keep their house.
Currently, 1.7m homeowners are suffering financial stress deemed bad enough to be eligible for a mortgage holiday – that's about one in seven homeowners.
This scheme is also coming to an end on 31st October.
Repossession of homes to restart
Another way the Government sought to protect homeowners was to ban repossessions during these 'unprecedented' times. The idea was to give people a chance to get back on their feet, and keep their homes.
But this is coming to an end soon, too. When? You guessed it – 31st October.
End of tenancy eviction support
There has also been protection for private tenants, meaning landlords aren't able to evict people until 23rd August.
It's possible that many landlords might have gone as much as five months without being paid by their tenants. And these landlords may have other financial struggles of their own.
Rather than powering on with being a private landlord, many may decide to sell up and get out of the private rental market, meaning more properties for sale.
Is office space a thing of the past?
The lockdown has necessitated that people work from home, and office spaces have taken a hit as a result.
Will people want to go back to office when all this is over? Our research suggests people expect to work from home much more than before.
Businesses could save a lot of money by having less office space. But what will happen to all those vacant plots?
One possibility is that office space could be converted into residential, using permitted development. It solves the problem of empty offices, but could mean a glut of new resi properties hitting the market in the not-too-distant future.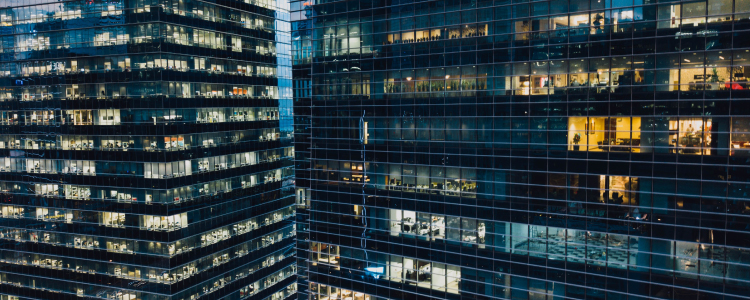 House price changes aren't good or bad. They just are.
House price changes aren't inherently good or bad.
Most people's view tends to reflect where they are in the property market. If you're a homebuilder looking to sell, a drop is bad news. If you're a developer looking to buy, a drop is a huge opportunity.
The market is pretty cyclical. And we know a lot of people made a lot of money in property during the 2008 Financial Crisis.
Can you do the same this time?
Check out our eBook on five steps you can take to turn the current situation into a big opportunity.