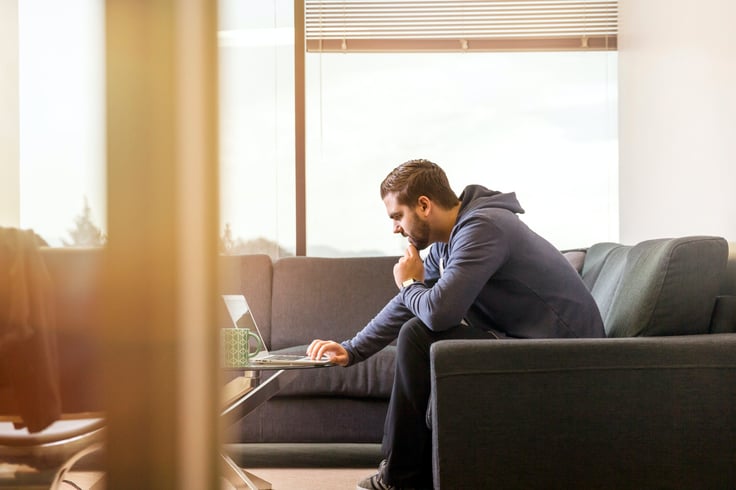 There used to be two ways that developers could source sites.

First – travelling around finding sites for themselves
It used to take a little luck, and a lot of legwork. Things like:
Poring over physical maps – looking for sites that could work
Driving out to see sites – to check whether your hunch was right
Finding some way to contact owners – who aren't necessarily the occupier
Searching through siloed records – checking for red flags
Collecting everything together – to make sense of it all, and share it with others
That meant looking for a viable site took hours, days, and sometimes even weeks.
The alternative? Paying a land agent
If you didn't have the time or expertise to source sites yourself, the alternative was to source sites via a land agent.
Now, land agents are an invaluable resource for a lot of developers (and rightfully so). But they can also be an expensive resource.
Whether you're just starting out and looking for your first site, or an experienced developer needing dozens of sites a year, any cost you can keep down means a bigger slice of the pie for you.
Luckily, it's no longer either/or – there's a way that allows you to combine the benefits of both.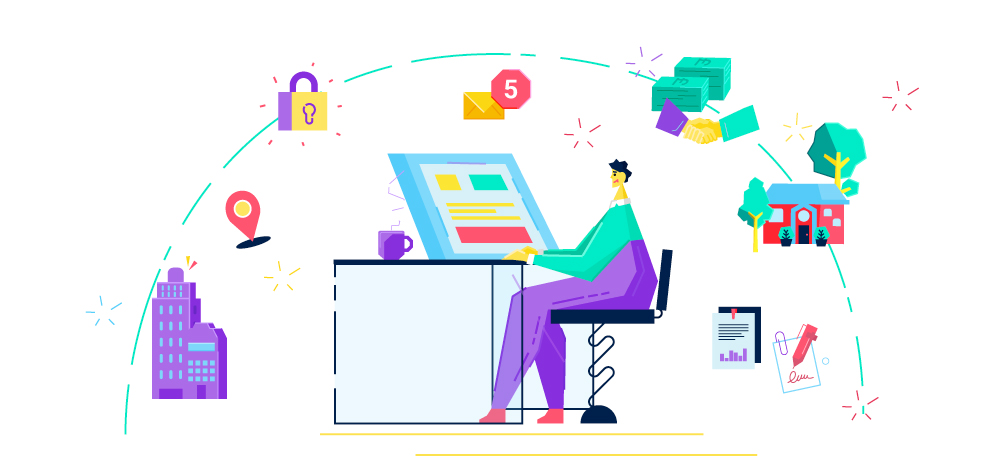 Remote site sourcing – the benefits
1. You can reduce those agent fees
The average land agent fee is around 2-3% per site.
When you're just starting out and have less capital, fighting for every penny is worthwhile. Then, as you grow and start needing more sites (and are paying more fees) sourcing just some of them yourself can add up to some serious savings.
After all, a 2-3% swing can be what takes a project from a loss to a profit.
Of course, remote site sourcing doesn't have to replace land agents completely – sometimes an agent will bring you a deal that's just too good to turn down. But by adding the ability to find your own sites too, you're adding another weapon to your arsenal.
2. You can save a lot of time physically seeing sites
You used to have to wander around hoping to stumble on sites. Or you'd drive to physically visit each potential lead you heard about.
That all took a lot of time.
Even using agents, you still need to talk the agent through what you're after. Then all the calls, emails, back-and-forths, wading through inappropriate sites etc…
With the right processes in place, remote site sourcing could even take less time than working with agents.
Whether you view the current climate as a disaster or an opportunity - we've put together five practical steps to ensure you succeed.
3. You can expand the borders of your business
When you source sites remotely, your physical distance from a site doesn't affect its potential.
Whereas before you may have struggled to find and assess sites 100+ miles away because of lack of local knowledge, now everything you need to know is at your fingertips.
And while the only way to find those sites might have been travelling to the area on the off chance, now you can have a concrete list of options in place (and maybe even meetings in the diary) so you know it's worth investing your time in the journey before you go.
That means you can react to opportunities, wherever they are.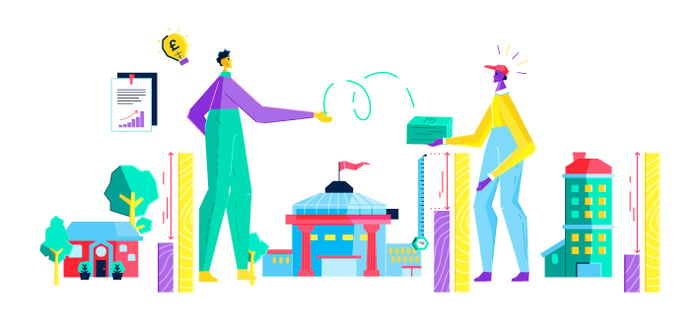 4. You can get results tailored to your business
No one knows your business (and your plans) better than you, so sourcing exactly the right site is much easier when you're the one doing it.
It lets you rule out inappropriate sites faster (even just from gut feelings you can't quite express).
It helps you to spot options you might not even have noticed if someone else was doing the work.
And – most importantly – it lets you have input from your experience and network.
Let's say you find a site that could work. Then you realise that the current owner is someone you worked with a few years back. You know for a fact that they're looking to get capital together for something they're working on, so they might be after a quick sale…
Even with the best will in the world, a land agent is unlikely to know this kind of information specific to you, your contacts, and your business.
5. You can complete extra due diligence work, faster
Making sure a site is viable takes a lot of time. Is it in a protected area? Are there other developments planned nearby that could affect its potential? Has a neighbour recently been turned down for the kind of planning permission you'd need?
Even five-minute jobs add up fast when you're evaluating dozens, maybe even hundreds of sites.



And many of those tasks take a lot longer than five minutes…
So you have a choice – spend countless hours deep diving into each site, or only doing the essentials. Running a few basic checks, then going with your gut for the rest.
With remote site sourcing, you have all the data you need at your fingertips, rather than spread out across dozens of digital (and even physical) locations. It's faster, and it helps you to spot trends and patterns you might otherwise have missed.
In short, it means a richer viability assessment in less time.
6. You can collaborate more effectively with others
No developer is an island.
Even if you're a sole developer, you'll still work with other professions – planners, architects, funders etc.
Having easier ways to access information means having better ways of sharing everything you find, so that others can access it wherever they are – whether that's on the other side of the office or the other side of the country.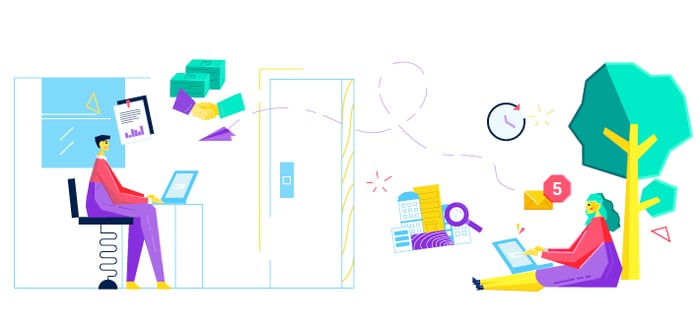 7. You can work from anywhere
To the modern developer, flexibility is king.
Whether it's something as drastic as a lockdown, or just making the most of your time on a train – the ability to work from anywhere means you avoid lost hours (after all, time is money…).
But, just as important, it means you can move faster when the right opportunity presents itself, so you outmanoeuvre the competition.
Why you need remote site sourcing now, more than ever
The benefits of remote site sourcing are timeless – it makes you a more effective developer, and can save you a bundle to boot.
But now? Well, times are particularly chaotic.
Newer developers may hear of a potential market downturn and panic. But established developers know that chaos doesn't have to mean disaster. In fact, it could make for a great opportunity.
And the ability to react faster will be what allows you to make the most of things to come.
Find out the five practical steps that can help you make the most of these turbulent times by downloading our free guide: Disaster or opportunity? Five practical steps for turbulent times.