Introduction
The UK's planning system is multi-faceted and there are many aspects that developers need to be aware of when operating in a specific region.
In this section, we take a look at how LPAs are performing across the West and East Midlands in regard to housing delivery and Established Five Year Housing Land Supply (5YHLS).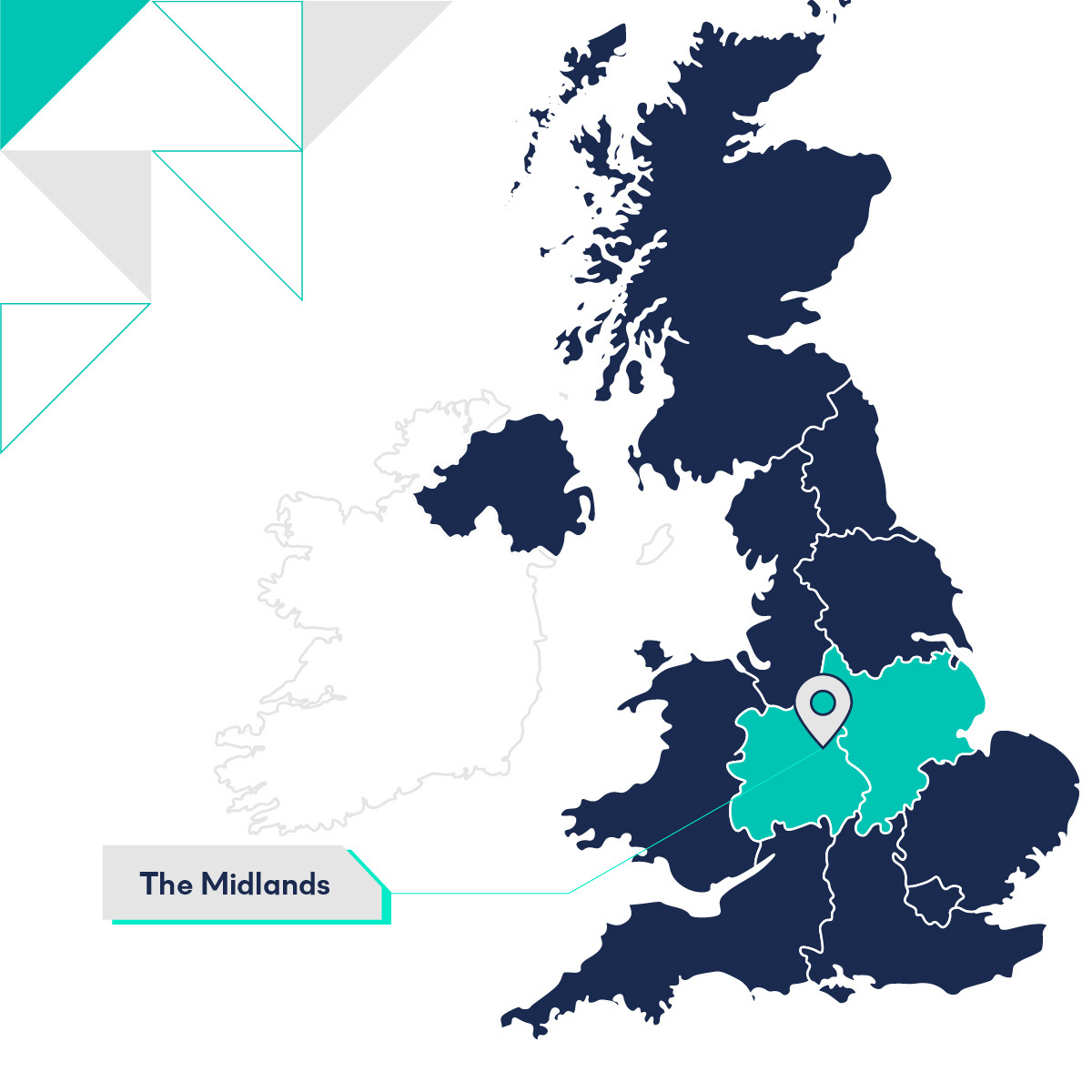 ---
Housing Delivery
Housing Delivery is a measure of an LPA's performance that measures historical housing delivery against their accepted housing need. It is measured annually in data published by the Department of Levelling Up Housing and Communities. If an LPA cannot deliver at least 95% of its housing need in a year then they must prepare an Action Plan detailing how delivery will be improved in subsequent years. If they fall below 60%, then future applications are subject to a 'presumption in favour' of sustainable development (AKA 'the tilted balance'), meaning that there is a much higher bar for refusing applications.
WMCA Area
Most of the WMCA LPAs did reasonably well in the 2021 HDT, with only Sandwell (53%) and Walsall (70%) failing to meet their delivery requirements. Most of the LPAs in the WMCA area were, in fact, significantly over-delivering housing in 2021. Tamworth Council delivered 471% of its requirement, Stratford on Avon Council delivered 240%, and Telford and Wrekin Council delivered 233%.
Rest of West Midlands
This trend is also seen outside of the WMCA area in the West Midlands. Only Bromsgrove Council (44%) and Wyre Forest Council (99%) failed to meet their targets for housing delivery.
Urban East Midlands
The urban areas of the East Midlands were all delivering their housing requirements in 2021, according to the Housing Delivery Test, with Derby delivering 128%, Leicester 101%, and Nottingham on 163%.
Non-Urban East Midlands
In the East Midlands area only a handful of LPAs were not able to meet their housing targets in 2021. While most LPAs were comfortably above 95% in the HDT, outliers such as Ashfield were will having to deal with a 'presumption in favour', while Erewash (79%), Hinckley and Bosworth (86%), and Gadling (85%) were among the LPAs having to prepare an Action Plan.
.
Established Five Year Housing Land Supply (5YHLS)
Five Year Housing Land Supply (5YHLS) is a measure of an LPAs performance that looks ahead to their capability to deliver housing in future. Each LPA is required to maintain a rolling stock of 5 years' worth of housing land, based on their accepted annual housing need. Failure to demonstrate an acceptable housing land supply will result in the presumption in favour of sustainable development (or tilted balance) being applied, which makes it very difficult to justify refusal of planning applications.
WMCA Area
According to the most recent data available, the majority of the WMCA area is able to demonstrate at least five years of HLS. Typically for constrained urban LPAs, Birmingham (3.99 years), Walsall (3.11 years), Solihull (3.02 years), Nuneaton and Bedworth (4.94) and Sandwell (1.63 years) are currently not able to demonstrate a 5YHLS.
Rest of West Midlands
Outside of the WMCA area, the four LPAs that cannot currently demonstrate an acceptable housing land supply are Wychavon (3.68 years), Worcester (3.06 years), Bromsgrove (4.6 years), and Staffordshire Moorlands (3.71 years).
Urban East Midlands
Worthy of note here is that Nottingham Council is able to demonstrate a pretty decent 6.67 years of housing land supply, which is fairly unusual for an urban LPA. Leicester Council can only manage 2.8 years and the City of Derby is currently demonstrating 3.17 years.
Rest of East Midlands
Outside of the major cities in the East Midlands it is the LPAs that surround the cities that struggle to demonstrate a housing land supply, to the north of Leicester the LPAs of Charnworth (3.04 years) and Hinkney and Bosworth (4.89 years); north of Derby, Derbyshire Dales LPA is demonstrating just 3.92 years; while north of Nottingham Ashfield district is demonstrating only 4.94 years of supply.
Related Resources
If you've enjoyed the data insights about strategic land in the Midlands, check out our other planning reports for the region below: