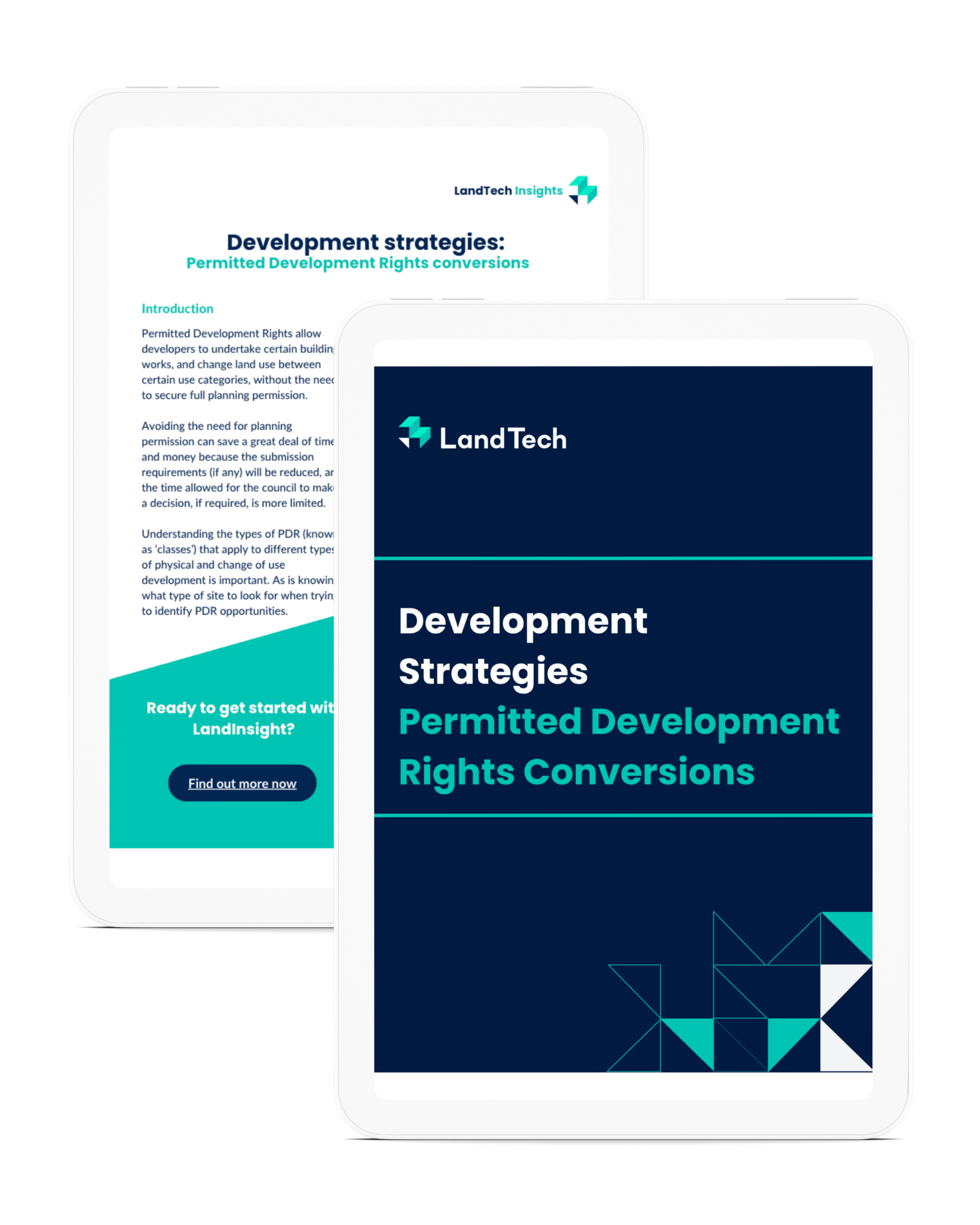 Learn how Permitted Development Rights (PDR) can save you time and money on your building projects. With PDR, you can undertake certain building works and use classes without the hassle of full planning permission. Say goodbye to lengthy submission requirements and extended council waiting times.
In our quick one-pager, we'll help you understand the various PDR use classes that apply to different development types and show you how to spot PDR opportunities on your ideal site within LandInsight.
Unlock the potential of Permitted Development Rights using LandInsight, click below to download the one-pager.
Download now
Enter your details below to get the free resource