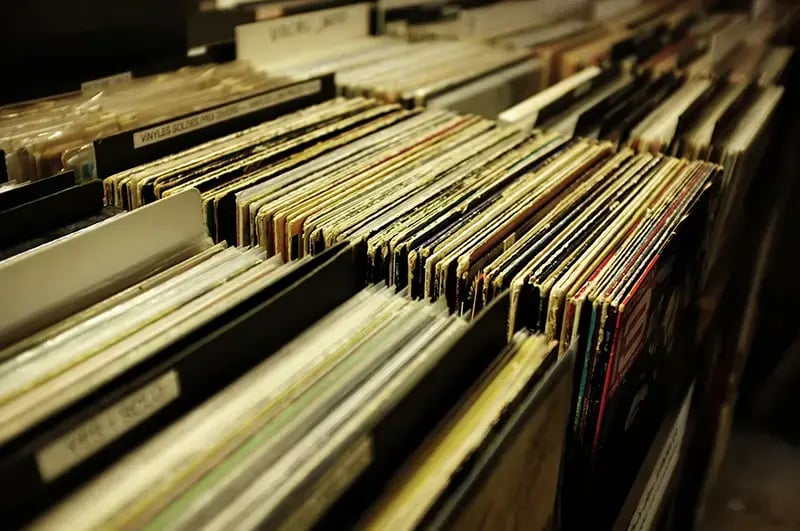 How to manage your property development pipeline more effectively
Below, we'll take a look at three ways to manage your property development pipeline more effectively:
1. Establish clear project goals and timelines
When setting up your property sites pipeline tracker, it's good to decide on what goals and objectives will be used to define the different stages of your pipeline.
For example, if sending four sequenced letters to the landowner of every site of interest is part of your workflow, you should set up a separate stage for each letter so you can easily keep track of these personalised communications and mark them off once completed.
Next, you'll need to set realistic timelines for when you want to reach each of these milestones – breaking each stage of the development into manageable chunks with achievable deadlines.
Obviously, every development is different and last-minute complexities or hurdles can cause timeframes to bloat. However, if delays do crop up, having a set template that can be adjusted will prevent you from needing to create a bespoke workflow each time, and ultimately, save you time.
Finally for tip one – it's important not just to set it and forget it. Continually monitoring whether the set up of your development pipeline is working will help you optimise your approach.
Proactively gather feedback from your team to see if there are tweaks that can be made to cut down time spent on a particular stage.
As we'll discuss below, open and ongoing communication is critical for effectively managing your sites pipeline.
2. Effective communication and collaboration
Having oversight and a clear allocation of tasks for each stage of the pipeline will avoid duplication of work and increase efficiencies within your team.
Although your pipeline should clearly signal when the next stage of work needs to kick in, having regular and clear channels of communication will help prevent overlap or delays.
This should also extend beyond your team and include your wider network of contractors, suppliers, and local authorities. Make sure they are aware of your timeframes and objectives so they can keep you informed of any changes that may cause delays.
By doing so, you'll build an established rapport that will encourage external parties to reach out to you if any complications arise and allow you to swiftly chart the next course of action.
An established workflow gives you a playbook for how to proceed in various scenarios – removing the guesswork and reducing the time spent on pivoting.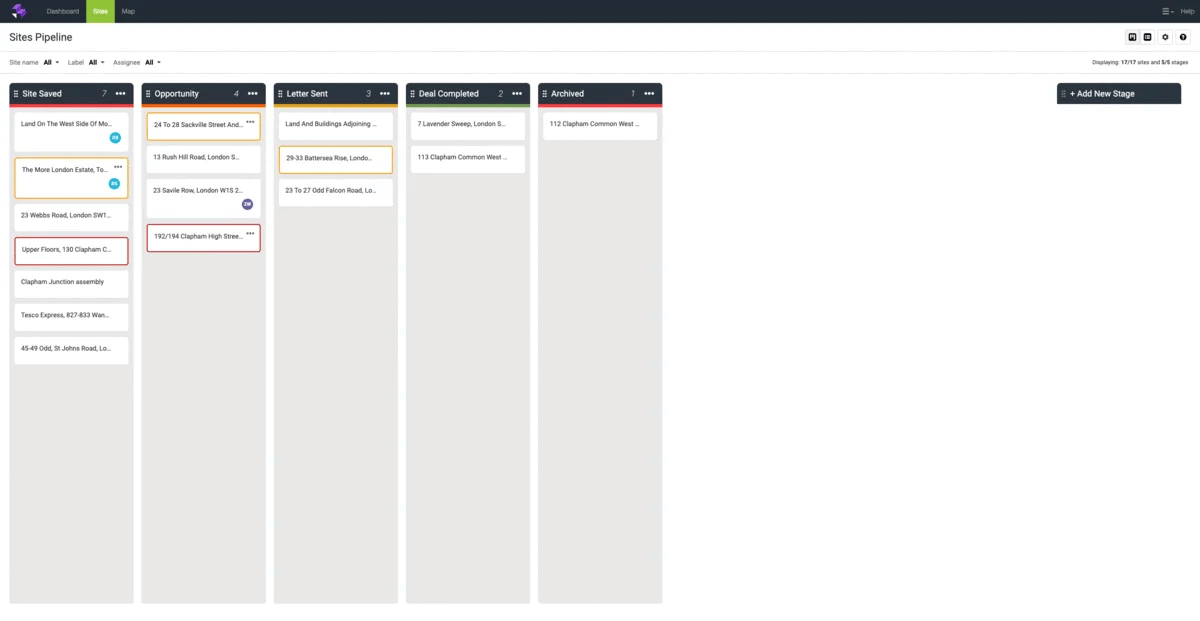 3. Embrace technology
Even with the best organisation and channels of communication, human errors can happen and disrupt your system.
A sites pipeline management system – sometimes called a property pipeline management tool – can help to simplify and automate the process.
There are a lot of benefits to using a sites pipeline management tool, such as:
Instantly see a clear overview of all your projects
Monitor project progress and performance
Easily search and filter your sites
Collaborate with your team on merged pipelines
However, the key reason why lots of developers lean on technology in pipeline management is that it takes a lot of the manual work out of your hands. You'll have more time to focus on other steps of the development process and get your project (and profit) over the line faster.
How can LandTech help?
LandInsight, LandTech's site sourcing tool, empowers you to manage your property development pipeline with ease.
Even better, you can find, assess, and manage opportunities all within LandInsight. See a site you like in the map view? Simply click save and add it to the relevant stage in your sites pipeline.
The saved sites area lets you and your team view and track the status of all your developments in one place. No more juggling multiple spreadsheets and different platforms – you now have everything you need within one easy-to-use platform.
Your sites area is fully customisable so you can add in whatever site stages are relevant to your way of working. As well as colour code and label sites to add any extra layers of detail.
Share all this with your team through our merged pipeline feature and assign a colleague a specific stage or site to handle.
We also have multiple views you can play around with so you can figure out the best way of working and getting visibility over all your sites.
And if you're worried about losing data that you have stored in another tool, do not fear. Our Concierge Service lets you import any existing sites into your sites pipeline into LandInsight.
For more tips on how to use LandInsight to improve your sites pipeline management, take a look at our blog – 10 tips to get the most from your sites pipeline.
Ready to ditch the spreadsheets?
Find out how our site sourcing and management features can help you level up your development processes.
Find out more