Recently, the economic drivers in East London have been pushed forward by the gentrification of Inner London boroughs like Hackney, and by the significant densification of Tower Hamlets.
We take a look at how this might change in the coming decade – and the impact it could have on development trends in East London.
For the purposes of the blog we've defined East London as including the following boroughs: Tower Hamlets, Hackney, Waltham Forest, Newham, Redbridge, Barking and Dagenham, and Havering.
Let's first take a look at some demographic data for East London, before we jump into housing delivery and demand in a few key boroughs.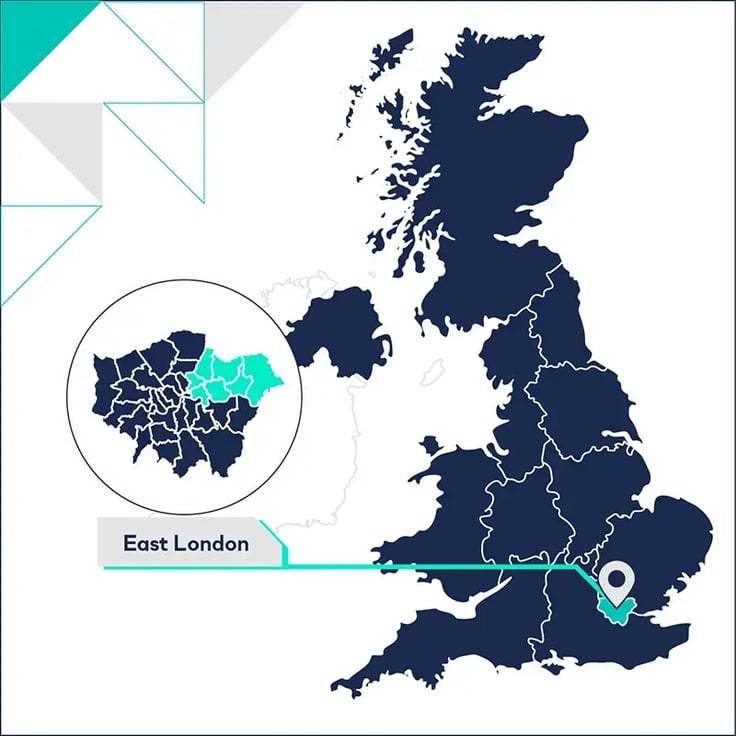 East London Overview
Demographic data can be a key indicator of growth areas, and can help to identify where future opportunities may lie.
East London has a population of over 1.9 million people. The population is spread relatively evenly through East London, although Newham, Redbridge, and Tower Hamlets do slightly more of the heavy lifting - each housing around 10,000 more people than their neighbouring boroughs.
Average property prices in East London largely reflect the inner/outer London trend, with the Inner London boroughs of Hackney and Tower Hamlets leading the pack with average prices sitting north of half a million pounds.
Alongside these Inner London boroughs, leafy Waltham Forest - while technically an Outer London borough - is also reporting average prices above the half-million mark. This could be partially attributable to the investment in high quality public domain and active transport that Waltham Forest has been rolling out over the past few years.
At the back of the pack in East London is Barking and Dagenham, with average house prices among the lowest in London at a little over £350,000.
Read our Regional Market Report: London for more data-driven insights into the capital's housing market.
Now we've set the scene for East London as a whole, let's take a closer look at one of the area's top performers – Tower Hamlets.
Tower Hamlets - Growth Engine
Tower Hamlets has historically been a long-term growth driver in East London.
Home to Canary Wharf and the tall buildings that have sprung up surrounding this area on the Isle of Dogs, the borough has also benefited from being close to both the City to the west, and also the new developments surrounding the Olympic Park to the east.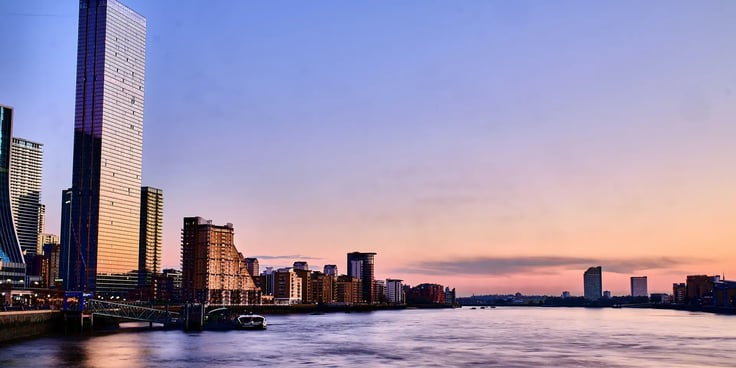 This long-term growth has left Tower Hamlets with the highest population density in East London, having enjoyed a 21.2% population growth over the last decade. And this is set to continue with a further increase of 22.2% projected over the next 10 years.
Part of this projected population growth in the borough will be driven by the fact that Tower Hamlets has been a star deliverer of new homes in London. Between 2017 and 2022 it delivered 15,542 new homes. No other LPA beats this record.
Perhaps demonstrating the lack of a link between supply and price inflation, house prices have boomed in Tower Hamlets as well – growing 76% over the past decade from an average of £295,734 to £520,525. For context here, Inner London has grown 60.6% over the same period.
What does the future look like?
Hot on the heels of Tower Hamlets has been its eastern neighbour, Newham. Newham has been working hard to deliver housing – building 114% of its delivery requirements according to their 2021 Housing Delivery Test result.
The result of this activity is a growing population (13.1% over the last decade and projected to rise by a further 7.2% over the coming 10 years).
There's also been a demographic shift over this period. Additionally, the proximity of the borough to the Olympic Park and the new developments in and around Stratford has caused the median income and age of the borough to increase, a trend that is projected to continue.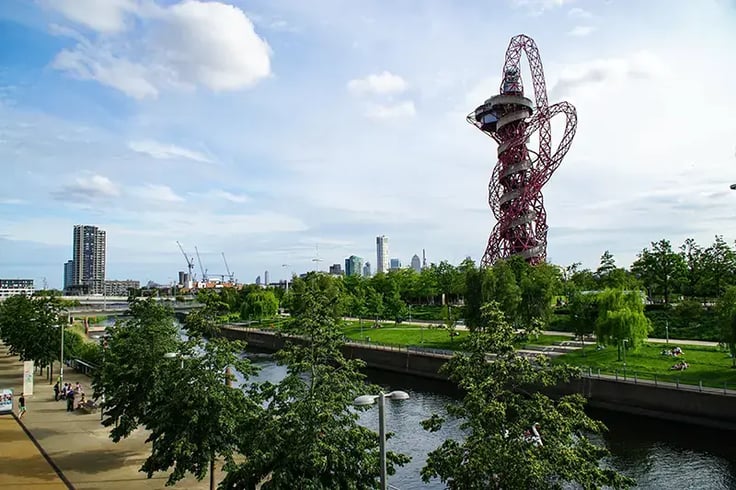 To achieve this position, Newham has had to be proactive in housing delivery, establishing their own housing delivery vehicle in Populo Living, who are aiming to build 7,000 homes by 2040.
Barking and Dagenham are also making waves in East London. Barking and Dagenham has historically been one of the most deprived areas in the country. But with a local mayor who is keen to make a mark on the borough and, in BeFirst, a planning department slash delivery vehicle ready to make a difference in the borough, things could be set to change.
Barking and Dagenham has over 7% of the total borough area listed on their Brownfield Land Register, the largest proportion in Greater London by a significant margin. They have also taken an innovative and proactive approach to managing the relocation and intensification of employment land to deliver housing where it is needed.
What does this mean for developers?
With both Newham and Barking and Dagenham taking a proactive approach to housing delivery in historically deprived areas, we could see the development engine of East London moving east from Tower Hamlets over the coming decade.
Keeping an eye on development trends and pinpointing high-performing areas of the future is front of mind for many property professionals. But being able to act on this data fast is what can set you apart from your competitors.
LandInsight combines all the planning, power, and comparables data you need to efficiently source and assess sites in the areas you're targeting.
Want to find out more? See what LandInsight can do for you.
Other content you might be interested in: