Permitted development rights (PDR) are the talk of the town again as a result of the Government's Consultation launched in July 2023. At the time of writing, we are still awaiting an announcement from the Government but these updates are set to take the brakes off the existing PDRs and increase the options for developers who are looking to leverage these rules.
In light of this, we wanted to take a step back and look at the different types of opportunities that are out there for developers – and how these could be set to change as a result of the proposed 2023 permitted development rights update.
What are permitted development rights?
Permitted development rights are a set of rules that have been around in some form for a while but grabbed the attention of developers more firmly in 2015 when they were updated in the General Permitted Development Order.
The goal was to make it easier and quicker for both homeowners and developers to expand or convert properties by removing the need for full planning permission.
Since then, we've seen a couple of significant updates to PDR, including the 2020 Use Class shake up, the introduction of Class MA in 2021, and the raft of new permitted development rights changes that were proposed in Summer 2023.
Want a complete overview of Permitted Development Rights? Check out our Guide
Permitted development right conversions
Permitted development rights don't just apply to changes within a property, but also changes of use. These changes of use are often referred to as conversions.
Below, we break down the different types of PDR conversions that you can undertake as a developer.
Class MA – commercial to residential conversions
The introduction of Use Class E in September 2020 was the biggest shake up to PDR (until the proposed 2023 permitted development rights) since they were first announced.
It basically merged a lot of existing use cases that were common to the high street into one umbrella use case – which would, in theory, make it easier to convert to different uses or mixed-use developments.
Then, on 31st March 2021, the government announced that these properties could be converted into residential.
There are of course some key requirements to be aware of, including floor space, previous vacancy, and natural daylight in habitable rooms.
Although there was an initial outcry that Class MA could alter the look and feel of the British high street, there has been a seemingly limited uptake.
This has largely been attributed to a lack of stock meeting the set criteria and too much complexity in the rules. It will be interesting to see if the permitted development rights 2023 update will change anything here. The proposal is set to increase the floor space limit from 1,500 sqm to 3,000 sqm. Plus the removal of the 3-month vacancy rule.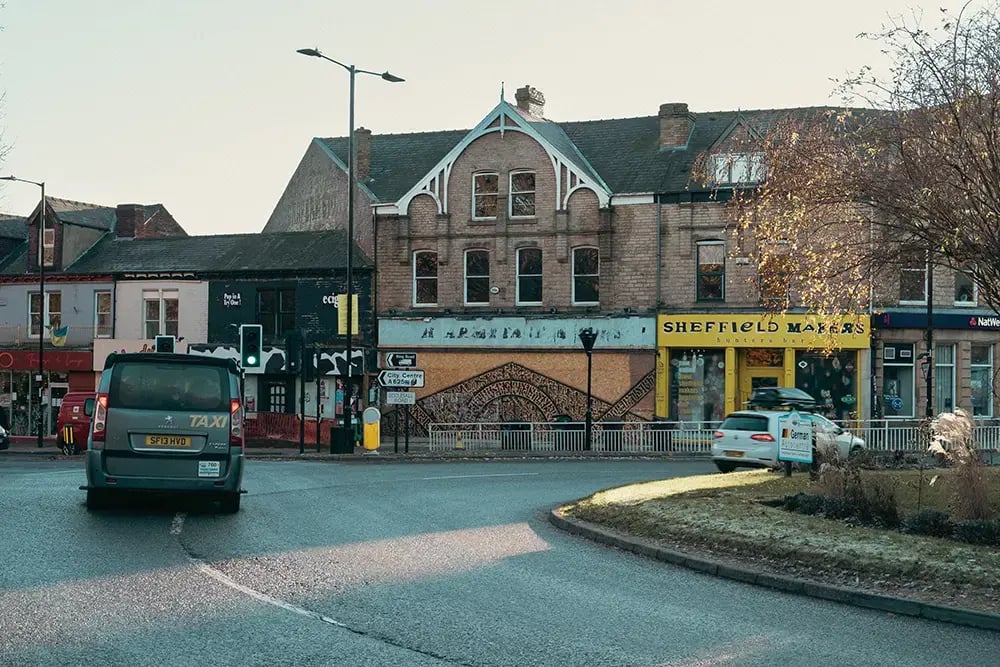 Class Q and R – agricultural conversions
Agricultural buildings are prime for conversion and there are two main permitted development rights that are designed to help you with this – Class Q and Class R.
Both these permitted development rights serve different purposes and it is important to understand the circumstances in which they can be used.
Class Q – allows agricultural buildings to be converted to residential properties (and is more familiar to most developers)
Class R – allows agricultural buildings to be converted to a number of commercial uses
From a planning perspective, Class R is generally easier to get approval for as the change of use is applied for first, making it easier to apply for operational development afterward.
Which option you choose will largely depend on your goal. But it's worth bearing in mind that although resi is typically more profitable, the time and money saved with a Class R conversion could make it a smarter play – as we looked into in this blog post.
Under the new proposed permitted development rights, the smaller and larger home size limits are set to be replaced by a single maximum floorspace limit of which should make it more clear cut for developers.
Class ZA - demolition and rebuild
Perhaps stretching the definition of conversion slightly here, but another PDR to be aware of is Class ZA.
It allows for commercial and residential buildings to be demolished and new dwelling houses to be built in their place.
There are, however, some stricter rules in place regarding which buildings developers can go after with Class ZA.
There are rules relating to age, use, height, and footprint of both the existing and new buildings. As well as stipulations on vacancy periods and building conditions.
The proposed permitted development rights could expand options for developers and with the right tools could help you to secure some (slightly) quicker wins.
Find out how LandTech can help you source conversion opportunities
In our downloadable (and free) guide, we outline how you can find and assess potential sites that you'd be able to convert under permitted development rights.
Download guide