What are public consultations?
Public consultations are an invitation to the public to respond to a new policy, or a planning application. The public is invited to provide their opinion on the issue or site, to assist the Council in shaping the outcome.
Responses can be collected at virtual or in-person meetings, or provided by a written response. Legislation requires consultation to be undertaken at certain times, and in a certain way. Consultations are undertaken by local authorities and by the national government, for example the recent consultation on permitted development rights.
What topics do public consultations cover?
Public consultations cover a wide range of subjects. Specifically for the worlds of planning and development, consultations are required for:
Policy communications and white papers;
Proposals for legislation or regulation;
Preparation of Local Plans; and
Specific development projects.
How to engage with public consultations
As a developer, it's about deciding which public consultations are valuable to provide input on in order to shape beneficial policy direction.
In the first blog in this politics and planning series, we explore how best to engage with public consultations as a developer. Read more here.
It's also important to understand how much weight you should be giving to the public's response – are these views representative of the community as a whole? Are the issues raised by the public 'planning matters' or 'material considerations' that can be taken into account? People often write in and claim that something may affect their view, or devalue their property, but these claims are unlikely to hold any weight in the longer term.
Are public consultations always what they seem?
It can be easy to take the response to public consultations at face value, particularly if you see that there's been a large number of participants. But this can often mask the truth and skew perspective on where demand actually lies. One recent Local Plan consultation attracted over 900 responses, which may seem like a big number, but when you consider that this document will be of strategic importance for the whole area for the next fifteen years, having 0.1% of the population comment is hardly a sign of meaningful engagement.
From the example, you can see that the numbers seem substantial but in reality, only a small percentage of people living within the LPA are responding. Often this means that the opinions of the silent majority of agnostics are being overlooked or ignored.
It's all worth noting that the people who are responding to public consultations are, typically, those with more money and time on their hands. Therefore, analysing demographic data on an LPA level can give you an indication of whose voices are being disproportionately represented, and who's are likely to be missed out.
In our LPA factsheets, we share population data alongside median income and age.
Until there's a change in how public consultations are run to improve the scope of input (i.e. the questions that are asked) and the diversity of voices engaged with (i.e. who we're asking and how we're asking them), you should remain vigilant and use your judgement about how much insight they are actually providing into the community you wish to serve.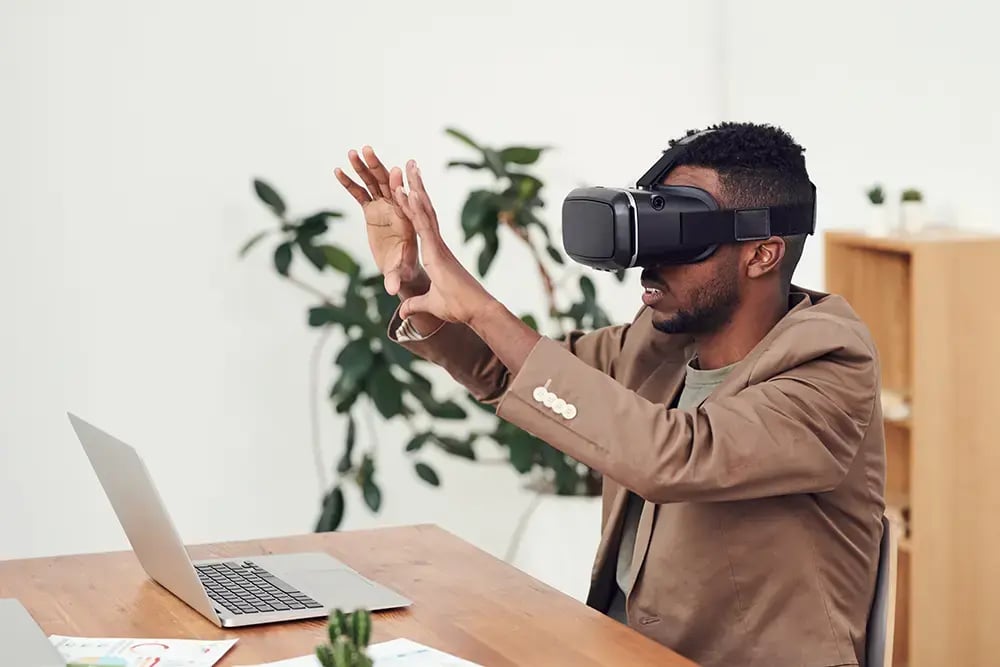 What does the future look like for public consultations?
There is awareness from the government that public consultations aren't reaching everyone they need to – and there is a shift to make them more inclusive and representative, often using digital means to reach a wider group.
The emphasis is on asking the right questions in the right way so that people across all demographics can understand the issues, and have their say.
One suggestion for how this could be done – and is already in place in some councils – is by going into schools to educate and engage young people about the importance of getting involved with key decisions that will shape their future communities.
As part of this, digitalisation has been suggested to make consultations more accessible and appealing to get involved in. For example, Augmented Reality headsets can show how new developments would look, or provide tangible visualisations of what aspects of the Local Plan would look like.
Gamification of consultation is also showing some success. Rather than asking the public to review dense and lengthy documents and asking them to prepare a formal response, companies like GiveMyView are able to extract targeted opinions from an otherwise agnostic population who may not otherwise be motivated to respond to a consultation.
But this leap towards technology could present accessibility issues on the other end of the demographic spectrum. Ultimately, the details of a consultation process is a choice for the government. By maintaining a focus on the retirees who tend to engage in traditional consultations (and sit on most councils), the choice is restricting the ability for other demographic groups to have representation. So it's valuable to have a multi-format approach to engage as many people as possible.
By making it easier and less time-consuming to gather the initial information about the topic of the consultation, hopefully, more people will then be willing to provide their thoughts.
Plus, as outlined in our blog on local government, early engagement is key, so there would also be value in gathering input from members of the public and businesses at an earlier stage in the process to cut down on the time spent during the sometimes lengthy consultation process.
Unlock more insights in the Real Developer podcast
In episode 2 of series 3, - hosted by Alex Harrington Griffin - Harry Quartermain (Head of Research & Insights at LandTech), Julian Seymour (MD at Cratus), and Harry Keen (Senior Associate at London Green) explore the topic of public consultations and the role of politics in local plan making.
Listen now
Watch now