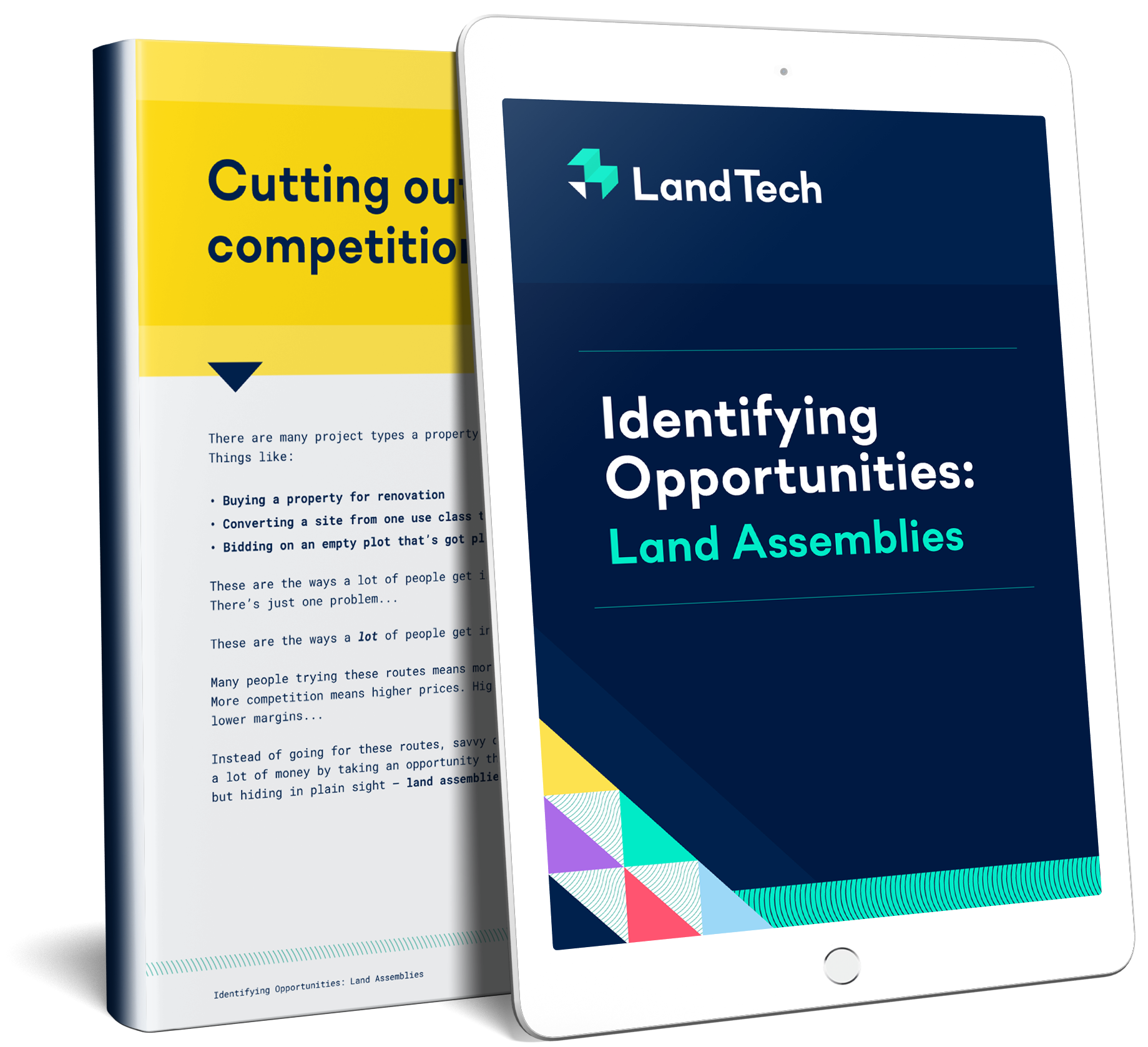 Land assemblies is a strategy where property developers seek multiple adjacent plots of land and unite them to create a larger and more expansive site.
While the concept may seem straightforward, the execution can be quite challenging. However, if you possess the ability to coordinate various stakeholders and navigate the complexities involved, the rewards can be huge.
In our comprehensive eBook, we provide valuable insights on how to identify lucrative land assembly opportunities - including a comprehensive overview of how the process works, the advantages it offers, and the potential pitfalls to watch out for.
Additionally, we outline the four essential steps to ensure a successful and effective land assembly.
Download our free guide now and unlock the secrets to mastering land assemblies.
Download now
Enter your details below to get the free resource