Buying land for development in the UK
There are a number of approaches you can take to buy land for development.
First, decide whether this is a role that you and your team will be taking on, or depending on time and resources, if you want to outsource this task to a land agent.
Some developers choose to specialise in certain types of land deals, such as land assemblies (parcelling up several smaller neighbouring plots into one site) or playing the long game with land that is currently used for non-residential purposes, such as agricultural land, and promoting this for development through the local plan process (strategic land).
There's also the question of the type of land that you want to focus on. Is greenfield land or previously developed (brownfield) land more appealing? This will depend on your appetite for potential remediation of brownfield sites versus your willingness to develop new supporting infrastructure for greenfield plots.
You also can take the on-market land approach – looking at land listings or attending auctions. Or you can proactively search for land that isn't currently for sale and convince the landowner to sell. This is called off-market land.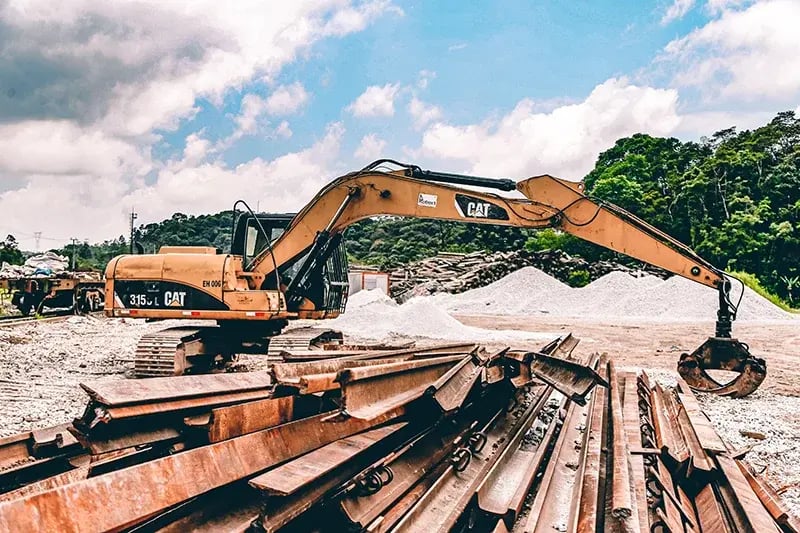 There are pros and cons to both tactics. Namely, finding off-market land can be less competitive but needs to be weighed against the increased chance it won't have planning permission and the potentially difficult task of cold outreach to a landowner who may not be willing to sell.
Linked to this is whether you're looking for sites with or without planning permission. And if there is planning permission, whether you want a detailed or an outline planning permission. If a prospective parcel of land has never had a planning application against it or has permission refused, you should dig into why this may be and check for any glaring red flags.
Deciding your criteria, and then finding land that matches up, is only the first hurdle in the development process. Next, you need to assess the site fully and secure funding. However, that's outside of the scope of this guide but you can read more here.
Challenges of land acquisition
Finding land to build on is hard. On top of following all the steps mentioned above, there are a few other challenges to be aware of, including planning policy, environmental constraints, and stiff competition from other developers.
Planning policy
Planning policy in the UK is complex and constantly evolving – making it difficult to keep up as a developer. Take the latest back and forth over nutrient neutrality rules as an example. And that's just one more small part of the puzzle.
As a developer, you have to keep abreast of all policy changes, in case any may have repercussions for the land you're trying to acquire.
The recent performance of a Local Planning Authority (LPA) can also have a direct impact on how easily you'll be able to secure land there. It's worth checking their 5 Year Housing Land Supply, Housing Delivery Test results, Land Availability Assessment, and Brownfield Register to gauge how readily available land is in that LPA.
Our Regional Market Reports have dedicated sections on constrained land that will help you familiarise yourself with the challenges specific to the areas you operate in.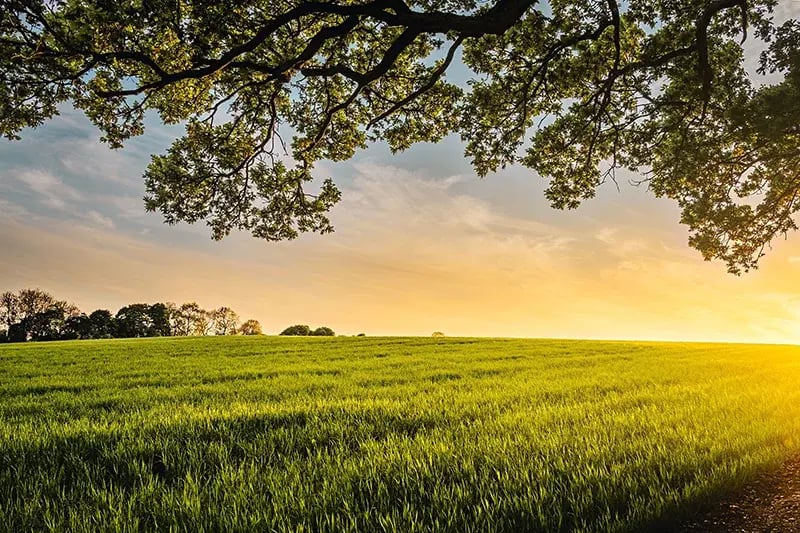 Constrained land
In comparison to much larger countries like the US, the UK is already at a disadvantage as there is a lot less total landmass – let alone undeveloped land.
The density of the UK's large urban hubs, like London, naturally makes it more difficult to find suitable land that's not already developed, or currently under development.
Add in the Green Belt, flood zones, Agricultural Land Classifications (ALC), and Areas of Outstanding Natural Beauty (AONB) and suitable sites dwindle even further. Stats from the ONS show that only "8.7% of land in England is of developed use with 91.1% of non-developed use and the remaining 0.2% being vacant."
And these are just some examples of land classifications that can narrow down your options when looking for land. There are a lot more unique instances that can vary across regions in the UK.
Competition
All this constrained land directly fuels a highly competitive market. Not only does this drive land prices up, but it can limit the amount of sites that you can go after.
Nutrient neutrality restrictions, on top of existing environmental constraints, have resulted in large housebuilders going after smaller sites than they typically would due to lack of choice. In turn, this puts increased pressure on SME developers who would typically bid on these sites as they often don't have the budgets or resources to compete against the bigger housebuilders.
As we saw in the section above, land prices have remained fairly high for the last two years, but have tailed off slightly in recent months. Savills' report also stated that 2023 has seen fewer of the major housebuilders competing for land as they work through their existing pipeline.
Combined with the comparatively lower prices, this could open up the market to those who haven't been able to compete over the last couple of years.
Therefore, despite all the challenges, there are still opportunities out there – they may just be a little trickier to find.
That's why you need to get more efficient and strategic with your site sourcing.
In part two of our blog, we share four tips to simplify and increase the success of your site sourcing. Read more here.