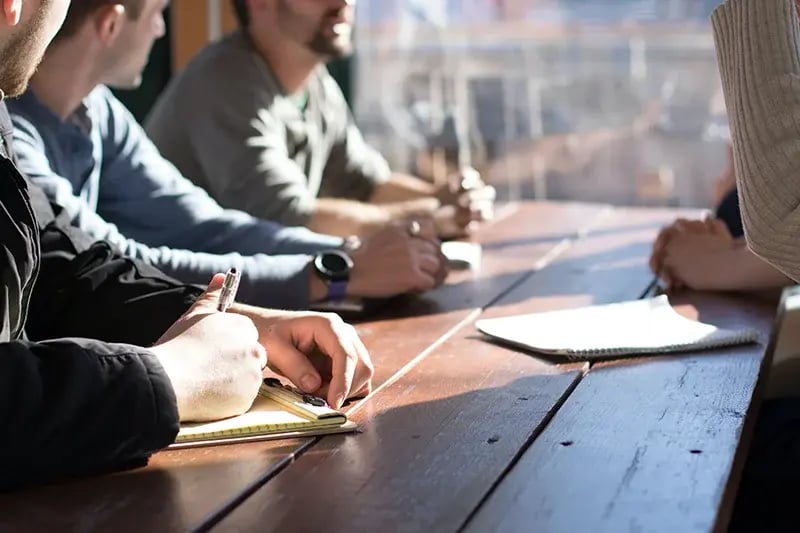 Use property sourcing tools
Sourcing land whilst on the go used to be the only way to spot new opportunities. And whilst it still has its benefits, using tech to source land can make the process a whole lot faster and more efficient.
The traditional ways of sourcing land were time-consuming and unpredictable. Prop Tech tools give you the power to find and assess opportunities from your desk – meaning that you can sort through prospective sites an awful lot quicker.
A good site sourcing tool should enable you to define your search criteria and parameters so you can get super granular with the opportunities you're looking to find. From here, you should be able to set up alerts to be notified if the planning status of a site changes – allowing you to act fast and get an edge over your competitors.
Automating this process also frees up your time to find more land, and ultimately, make more money.


How LandTech can help
Our LandTech journey started with solving the challenges that smaller developers faced when searching for land. And whilst our product ecosystem has grown extensively since then, making it easier for you to source off-market land remains at the core of our mission.
LandInsight lets you find and source opportunities in a few simple clicks. We have all the key datasets you need to search using your own bespoke requirements, including accurate data on:
Ownership
Planning applications
Planning policy
Environmental constraints
LPA performance
Strategic land
Power infrastructure
Comparables
You can assess any parcel of land against this criteria, save the site to your sites pipeline, and then send a letter directly to the landowner – all without leaving the LandInsight platform.
Plus, gauge future market value via our comparables layer and partnership with Hometrack, providing you with rental valuations and estimates. Based on an analysis of Land Registry data in September 2023, Hometrack is returning 1700% more new build comps than Land Registry alone.
LandInsight GO, our companion mobile app, is designed so you never run the risk of missing an opportunity whilst out and about. Read more about the benefits of the app here.
On top of all this, our Community platform helps you expand your network and collaborate on land deals and LandFund helps you to secure development funding for your projects.
We cover the whole development process – meaning that you never have to leave our ecosystem to complete a project.
Ready to source more land with LandTech?
Get in touch with our team today to find out how the LandTech ecosystem can help you upgrade your site sourcing.
Get in touch