2022 was a pretty unconventional, and in some ways unexpected, year for the land market in the UK. There was uncertainty about how the market would react, but it experienced a real heating up post-covid.
However, the sales volume and high land prices weren't sustainable – and 2023 has seen a cooling off.
In episodes 3 and 4 of The Real Developer podcast, our land experts share some of the key trends they've experienced in the land market in 2023 and what we could see moving into 2024.
2023 land trends
Below, we break down some of the common themes that have been happening across the UK land sector in 2023.
SME vs PLC activity
The fluctuating land market has meant that both PLCs and SMEs have been breaking out of their usual behavioural patterns – and in some cases, there's been a reversal in activity.
In 2022, sites suited for a smaller number of units (typically the domain of SMEs) became the target of both large housebuilders and boutique developers. However, this activity has somewhat reduced in 2023.
This is largely as a result of the reduced appetite for land acquisition by PLCs due to their higher levels of activity in 2022.
In turn, this has created an opportunity for SMEs to come in and take some of those sites whilst the PLC appetite is reduced.
Both SMEs and PLCs are more hesitant about unconditional purchasing as increased timeframes for planning application approval have resulted in many developers not wanting to take this risk. You can read more about determination periods in our blog here.
Joint ventures
Rising interest rates and the inflated timeframes to get planning permission have caused many landowners and developers to consider joint ventures. With the appeal of risk being shared, even larger PLCs are getting in on the action.
If you're able to build trust with landowners and provide evidence to prove to them that forming a joint venture awaiting for a development to get through planning is a smart move, it could result in a much wiser investment for both parties.
Alternative deal structures and overseas investment are also helping to bolster SME developers and make joint ventures more of an attractive offer.
Receivership and distressed sites
In 2023, there's also been a lot of distressed or part-built sites, and sites under receivership coming onto the market.
The office sector in particular has come under increasing pressure due to impending EPC changes and the associated costs of upgrading existing buildings. Some institutional investors are cutting their losses due to the amount of money needed to get buildings up to the required specification.
This has resulted in lots of office buildings hitting the market and we're likely to see more of this in the next year or so. Developers are able to work the permitted development angle to change the use initially and then seek to get a new build application from there.
There have also been distressed sites coming onto the market as a result of interest rates not being shored up initially and the interest rate rise resulting in it being too expensive for investors to hold onto these sites.
Perhaps the trickiest of all these options is part-built sites from receivers, especially if you're new to this as a developer. If you are up for the challenge, however, you will need to ensure that you have all the information – and the paperwork to be able to evidence and support it. It may also be difficult to get funding if you've never worked on this type of project before.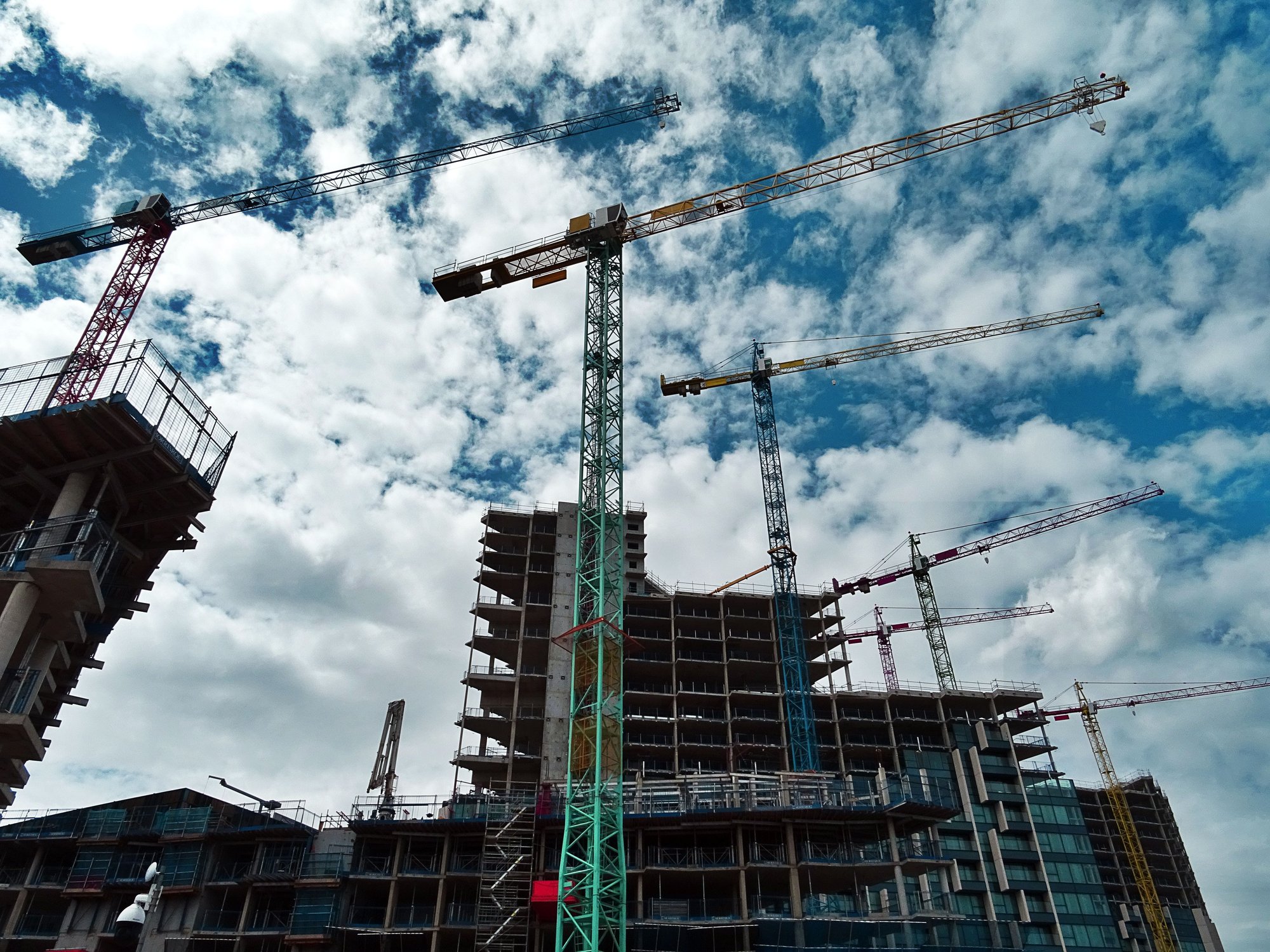 What can we expect from the land market in 2024?
Although impossible to predict 100%, the trends we've seen in the land market in 2023 provide a solid indication of what we can expect to see unfold in 2024.
Family housing is likely to remain resilient in the South East, as well as apartment buildings in London and other urban centres. However, it could be wise to anticipate and plan for a wide range of different exit plans, such as BTR, co-living, or affordable housing.
Some developers are even building these alternative use cases at the appraisal stage to prove to funders they are prepared for a range of outcomes and exits.
Regardless of how the market does shape up in 2024, it's key that you keep up with these changes and inform any vendors or landowners that you're dealing with so they can understand the impact it's likely to have on the sold price.
If you want some tips on how you can navigate the changing land market, you can check out our blog – Four ways SME developers can find land efficiently.
To end on a positive note, our podcast guests were optimistic that with the stabilising of interest rates, increased confidence in the market, and international investment starting to pay off, SME developers are likely to bounce back in 2024.
Unlock more insights in the Real Developer podcast
In episode 3 of series 3, - host Alex Harrington-Griffin is joined by guest co-hosts Doris Ishack (D.I. Properties), Chris Georganas (CBRE) and Siobhan Cook (Archco Developments) to bring the real perspective on the current state of the land market in the UK.
Listen now
Watch now