The content of your development appraisal is integral for securing success, but is the way you present your application important?
The answer is a resounding yes.
How you present all that information can make or break whether you receive funding or not.
At LandFund, we've spent a lot of time speaking with lenders about the information they want to see in an early application for development finance – and what separates the good from the bad.
But first, we'll take a look at what a development appraisal actually is.
What is a development appraisal?
Development appraisals are financial models that let developers calculate the commercial viability of a site by comparing the expected costs of a project against the expected income. But a good appraisal is about far more than the numbers.
And this is why it's so important to come up with a tried and tested property development appraisal template to wow lenders.
The importance of making a good first impression
One of the main reasons a developer needs to make their application stand out is due to the number of applications a lender receives.
The quality of applications varies wildly, from excellent to astonishingly bad.
It's this fluctuation in application quality that sees lenders proceed with only a tiny percentage of applications, and assessing that many applications means they often don't have a lot of time to dig out the key information from a badly-prepared application.
So how can you make sure your application passes the "sniff test"?
Four steps to level up your development finance appraisal
Include all the information they need – Get the right information in your application, explain who you are, demonstrate clearly what you are developing and your exit plans. Include as much information about the site as possible and, of course, a detailed (and accurate!) breakdown of the key financials.
Provide supporting evidence – Include objective data to back up your claims, such as comparable evidence of your sale values.
Present the information in a way a lender can easily absorb – Structure the appraisal professionally, demonstrating the key metrics alongside a detailed breakdown.
Be ready for follow-up questions – Make sure you have everything you need to present the lender with additional information should they require it. Anticipate their questions and be prepared with thorough answers.
By providing a detailed appraisal (presented so a lender can find the relevant information quickly), your odds of proceeding to the next stage are much improved. An honest reflection of your current and projected financials will represent you and your development in the best light.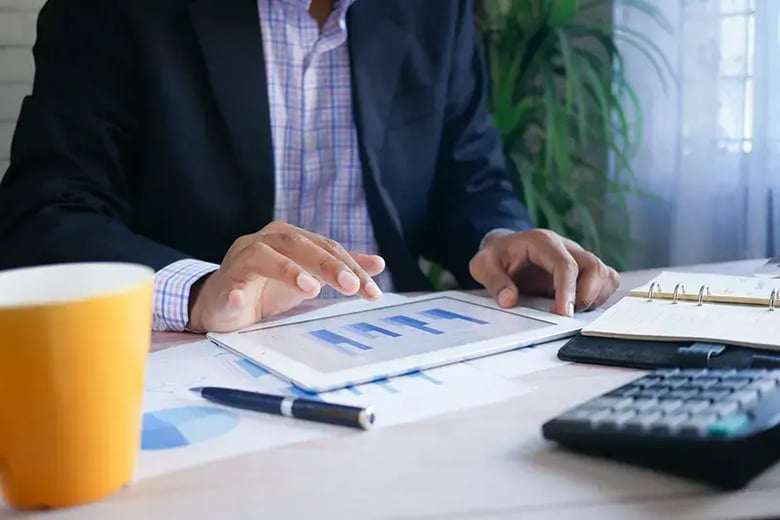 How can LandFund help?
Excel is a tool typically used to create property development feasibility templates, but it takes time to perfect and often doesn't include all the necessary information required by a lender.
And even once you've built something you're happy with in Excel, you still need to figure out how to make it visually appealing and easy to digest.
With LandFund, you can use our detailed property development appraisal templates to create the industry's most comprehensive appraisal reports in minutes – structured in a way lenders have told us they want to see.
We also have build cost data within our appraisal tool which will help you more accurately benchmark the financials of your project.
Plus, connect with our LandTech ecosystem and pull in planning application and ownership data from LandInsight to further enrich your appraisals.
Now you've got a great development appraisal, what's next?
Even once you've put together a detailed and evidenced development appraisal, it can be hard to know how to get it in front of the right investors.
When we surveyed our LandTech customers, developers put securing lending as one of their biggest pain points.
Our brokerage service matches you with a lender that will be a great fit for your project and ensures that you're getting the right information in front of the right funders.
If you're interested in finding out more about how you can make quick and easy development appraisals or help you get funding for your project, our friendly team will be more than happy to talk you through all the benefits.